July was an absolutely stunning month for real estate sales in Northern Colorado.  Across the board, the region saw incredible increases over July 2019 sales figures while continuing to hold steady (or slightly gain) on median values as well.  The majority of the sales in July come from contracts that were executed late in May or through June, after all showing restrictions were removed.  Once these restrictions were lifted, sellers felt confident in buyer demand and a surge in sales followed.
Looking For a Realtor?    View My Testimonials
Northern Colorado Median Home Values
Northern Colorado Home Sales
Fort Collins (IRES Area 9, Including Fort Collins, Wellington, Timnath, & Western Larimer County)
The Fort Collins market saw a nearly 20% increase in sales year over year, posting 345 sales last month.  This surge in home sales, puts Fort Collins only 3% behind 2019 sales figures and considering the impact of COVID, the market is performing very well.  Coupled with the strong surge in sales, Fort Collins saw a negligible decrease in median value from July 2019, at $433,300.  So far, so good!
Loveland/Berthoud (IRES Area 8, Including Loveland, Berthoud, & SW Larimer County)
The Loveland/Berthoud area blew many expectations out of the water in July, posting a nearly 43% increase in sales as compared to July 2019.  321 sales in July is an absolutely insane number of sales.  For referenence, the highest July figure over the last 12 years is 221 sales in July of 2013.  On average over the last 12 years, July homes sales in Loveland average about 186, so you can see why this is such a big deal.  These 321 sales have completely reversed the course of the year for the Loveland market and erased all shortfalls due to COVID.  Additionally, even with the surge in sales, median value in Loveland was up to $408,000, a marginal increase of .87% from last year.
Greeley/Evans (IRES Mail Cities Greeley and Evans)
Greeley, like Fort Collins, had a similar gain in sales, up 18.3% as compared to July 2019.  Greeley has the largest shortfall to make up due to COVID, still down 11% year to date as compared to 2019.  The bright spot in the Greeley market is that prices scraped the $320,000 mark with a lot of upward momentum.
What's Next?
Interest rates hit their lowest point ever in the last 45 days, which should spur a ton of August purchases, at higher price points because buying power is increased with lower interest rates.  What is left to be seen is: is the flood of buyers and associated demand post COVID going to continue, or will the demand wane in the remaining part of the year.  As is typical, we do see a decrease in sales as the weather turns cooler, and also an associated drop in potential buyers.  It's somewhat seasonal, but I don't expect any decrease in competetive offers as long as interest rates stay low.  Up next, the real wildcard is the election will inevitably shake things up.
I provide the expert guidance, resources and confidence to easily make a move in Northern Colorado.  Every real estate transaction is unique and I work closely with you to develop a plan, strategy and approach to get the most out of your next sale or purchase. If you, a friend or a neighbor have a real estate need, please get in touch with me | Jared@TheCraftBroker.com or  970.222.1049
Subscribe to Market Reports     What's a Craft Broker?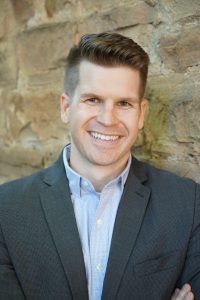 About the Author:  Jared Reimer is a native Coloradoan and an Associate Broker at Elevations Real Estate in Old Town Fort Collins.  He's a community advocate, business champion, blogger, leader, tireless volunteer, innovator, thinker and expert on all things real estate in Fort Collins and surrounding Northern Colorado.  You're likely to find Jared spending quality time outside with his wife, Kacie, and kids, Hudson and Isla, or sharing a beer or two with a friend throughout Fort Collins.  Call or text Jared at 970.222.1049 or email him at Jared@TheCraftBroker.com