For buyers who expected (wished, hoped, or prayed) for any homes to purchase early in 2022, their expectations are not being met.  Another month of bottom-of-the-barrel inventory is pushing home values across the region to new heights.  Fort Collins is scraping the $600k mark, while Loveland/Berthoud is sitting pretty in the mid $500's and Greeley/Evans is now in the mid $400's.  As we work into the meat of the market in the spring season, we can only hope that some sellers see the opportunity and capitalize on found equity.  But, the only way this benefits the market as a whole is if that seller does not find a replacement property in Northern Colorado, or the inventory is a net-zero.  Home values are already stunning in 2022, and unless sellers get off the fence, it'll be a wild spring and summer.
Looking For a Realtor?    View My Testimonials
Northern Colorado Median Home Values
Northern Colorado Home Sales
Fort Collins (IRES Area 9, Including Fort Collins, Wellington, Timnath, & Western Larimer County)
From February 2021 until February 2022, the median value of a home in the Fort Collins area has gained $110,000 – incredible to say the least.  Sales were pretty dismal this past month, a decrease of 12% from last February, but you can only sell what is offered and nearly every home that was available to be sold, was sold.  The Fort Collins market still has plenty of room to run, too.  While there are a handful of developments in the market coming on line in the next two years, it doesn't help inventory now.  And even when those homes hit the market, it'll be too little, too late.
Loveland/Berthoud (IRES Area 8, Including Loveland, Berthoud, & SW Larimer County)
Just because Loveland always has to compete with Fort Collins, the gain in the Loveland/Berthoud home values from February 2021 was $127,500.  Up exactly 30% from a year ago, demand for Loveland/Berthoud homes is still very strong, and just like Fort Collins, anything that was available for sale was sold. Sales were down 15% from a year ago, but you can't buy a home if there isn't one for sale.
Greeley/Evans (IRES Mail Cities Greeley and Evans)
I always thought that Greeley/Evans would remain more affordable, as their development plan has space to build, but more homes couldn't come soon enough.  The average homeowner in Greeley gained "just" $80,775 from this time last year – NO BIG DEAL, RIGHT?  What is promising about the Greeley market is that their sales were up 16% from this time last year, and is in positive territory year to date.  Incredibly, over the past 3 months, Greeley has had more inventory than Fort Collins or Loveland.  So, if you're looking for a more affordable, more available home – look no further than Weld County!
Inventory
That "essentially level" tail at the end of the inventory chart below is troubling.  The only hope that buyers have for additional inventory is the standard March bump as we prepare for the spring selling season.  While we are only a week into the month of March, it does appear that we are going to have better inventory, but it is getting snatched up fast.  At this stage in the game, both agents and weary buyers are pros when crafting strong offers, above list price, with as few contingencies as possible.
I provide the expert guidance, resources and confidence to easily make a move in Northern Colorado.  Every real estate transaction is unique and I work closely with you to develop a plan, strategy and approach to get the most out of your next sale or purchase. If you, a friend or a neighbor have a real estate need, please get in touch with me | Jared@TheCraftBroker.com or  970.222.1049
Subscribe to Market Reports     What's a Craft Broker?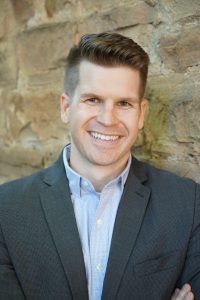 About the Author:  Jared Reimer is a native Coloradoan and an Associate Broker at Elevations Real Estate in Old Town Fort Collins.  He's a community advocate, business champion, blogger, leader, tireless volunteer, innovator, thinker and expert on all things real estate in Fort Collins and surrounding Northern Colorado.  You're likely to find Jared spending quality time outside with his wife, Kacie, and kids, Hudson and Isla, or sharing a beer or two with a friend throughout Fort Collins.  Call or text Jared at 970.222.1049 or email him at Jared@TheCraftBroker.com