We are in the heat of the summer and the Northern Colorado real estate market is on fire, but whether that is good or bad depends on which side of the deal you're on.  Both sides can agree that home values are soaring in Northern Colorado.  Take a look below to see what's happening in your sub-market:
Northern Colorado Home Sales
Northern Colorado Median Home Values
Fort Collins
The amount of homes sold in Fort Collins last month mirrors the number of home sales in April 2017 which is a sign that the low inventory is likely to stick around, even in the busy summer months.  Because of the tight inventory, we'll continue to see strong gains, year over year, in values in Fort Collins.  We've continued seeing strong investment in Fort Collins – both from homebuyers and investors.  Anecdotally, a frenzy of pending sales look like they'll push median prices up near $420,000 for May.
Loveland/Berthoud
April was an awful month for sales in the Loveland/Berthoud area.  My assessment is that because Loveland/Berthoud has a good amount of new construction opportunities, that they'll come on market in the July, August, and September timeframe and give sales a little boost, however, being down over 20% year over year would require a some serious selling.  So, we've got a handful of months before these sales come through.  With fewer and fewer sales, look for the Loveland/Berthoud market to break the $400,000 mark in May.
Greeley/Evans
Greeley saw a good bump of sales in April, which helped to pull their sales even with 2017 numbers.  Greeley's biggest issue is just how low their inventory really went.  In a population of nearly 140,000 people, an average of around 150 sales per month is just not going to cut it.  Greeley/Evans is the area's most affordable market, however, some surrounding communities like Severance, Eaton Ault and Pierce all have new neighborhoods popping up – taking some demand away.
The name of the game for buyers is perseverance.  Competition is very strong and you've got to work with an experienced Realtor to help first get you in the home and second, help to get your offer accepted.  There are plenty of strategies depending on your potential price point to help, so get started by contacting me.  And for seller's – it may seem like an easy market to win in, but a busy market can be more challenging – with everything moving so fast, you'll need a savvy agent to make sure you're getting the most of your sale and that you don't leave any opportunity uncovered. Contact me by text or phone at 970.222.1049 or by email at Jared@TheCraftBroker.com.  I know whether you are a buyer, seller or investor, you've got questions that I've got answers to.
What do you do with all this information? Well, if you're like many of our past clients, you contacted us for a casual consultation to better understand the market in your community and neighborhood.  Buyers have had great success getting prepared with our guidance in this competitive market and sellers have also been able to work through logistical and strategic challenges as well.  There is something for everyone in this market, you just have to have the right insight and expertise to make the most of your next move.  Contact us today to understand your opportunities in 2018.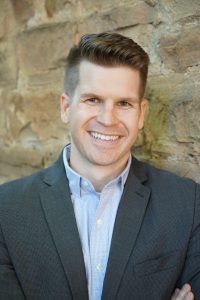 About the Author:  Jared Reimer is a native Coloradoan and an Associate Broker at Elevations Real Estate in Old Town Fort Collins.  He's a community advocate, business champion, blogger, leader, tireless volunteer, innovator, thinker and expert on all things real estate in Fort Collins and surrounding Northern Colorado.  You're likely to find Jared spending quality time outside with his wife, Kacie, and young son, Hudson, or sharing a beer or two with a friend throughout Fort Collins.  Call or text Jared at 970.222.1049 or email him at Jared@TheCraftBroker.com