If you're a first-time homebuyer, you'll likely fall into one of two categories: either you ignore that one thing that isn't ideal because everything else in the house is perfect, or you look into everything too much and can't decide because it's not exactly right.
Neither one of these categories is good! For example, if you ignore the fact that the kitchen is too small because everything else is perfect, then you'll be unhappy later on. If you don't buy a house because the carpet is bad, even though everything else is fine, you're also missing out. Read our post today to learn four inconsequential things in real estate when you're buying a house.
The Current Homeowner's Style
Not really a fan of the themed bathrooms? We don't blame you. It's not a dealbreaker by any stretch of the imagination, though. Instead, try to really see the house for what it is. Is the natural and artificial lighting good? Does the floor plan work for you? If everything else in the house is looking good, then try your best to ignore the seller's personal style — you can customize it to your own tastes in no time.
Bad Carpet, Paint, Or Wallpaper
This goes along with the current homeowner's style. Whether it's bright neon paint in the master bedroom or stained carpet in the living room, it's not actually reason to run screaming from the house.
It makes sense to buy a house that is already move-in ready, but replacing carpets, painting a few walls, or finishing a floor doesn't have to be overly time-consuming or expensive. You can often even do these home-improvement projects before your move-in day.
Rooms Being Used In A Way You Wouldn't
Nursery downstairs instead of upstairs? Exercise equipment in the kitchen? Don't pay attention to how the seller is using rooms — think about how you would use them instead. Homes for sale won't always look like the perfect fit when you go through the first time, but as you imagine how you would use the space instead, you can create a dream-like space for your first home. Hiring a real estate agent can help you know if the house is good, despite its weird rooms.   
Clutter Around The House
Sure, it's wise to prepare for an open house by decluttering. Not all people have the time or energy to do that, though. If you tour a home and only focus on the family pictures, knickknacks, children's toys, and papers piled high, stop! There's more to the home than the clutter, and you could find a great property as a first-time homebuyer if you ignore this one thing that many other homebuyers won't be able to overcome.
If you see these four things but the rest of the house is fine, then it's probably a good purchase for your first home. Jared Reimer can help you know what to focus on — and what not to focus on. Contact us today to tour homes for sale.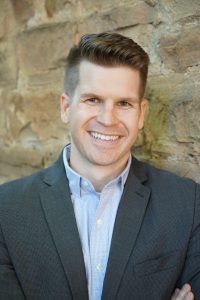 About the Author:  Jared Reimer is a native Coloradoan and an Associate Broker at Elevations Real Estate in Old Town Fort Collins.  He's a community advocate, business champion, blogger, leader, tireless volunteer, innovator, thinker and expert on all things real estate in Fort Collins and surrounding Northern Colorado.  You're likely to find Jared spending quality time outside with his wife, Kacie, and young son, Hudson, or sharing a beer or two with a friend throughout Fort Collins.  Call or text Jared at 970.222.1049 or email him at Jared@TheCraftBroker.com