With the pandemic heading into its third wave, many homeowners have been spending much more time around their home throughout 2020.  This added time at home, along with the added burdens of work and school at home, is forcing homeowners and homebuyers to take a second look at what they value in a home.  With a cold, confined winter looming, homeowners and buyers are doing their best to make their home space as functional and practical as possible. While it is still up in the air as to how homes will look after the pandemic, the following trends are beginning to take shape.
Home Offices
Nobody scrambled more than immediately displaced workers to piece together home offices in March when initial work from home orders were sent out.  Folks took over dining rooms, kitchen islands and even walk in closets in an effort to maintain some kind of normalcy and privacy for work functions.  Because of this, home buyers are ditching less functional rooms like formal living or formal dining in favor of dedicated office space.  They have found they don't need much space, but just a practical space, away from family and distractions to get some work done.
Outdoor Space
In March and April when safer at home was the law of the land, even leaving home was difficult.  Now, buyers are looking for homes with a little added outdoor space to get out of the house and blow off some steam.  Larger lots or more private lots are becoming sought after – either to provide additional living space, with outdoor kitchens or lounge areas, or recreation space with pools or play space. Quarantining outside at least provides a little freedom.
Flex Space
Flexible space is a big selling point in the pandemic world, whether it is used for the office space, home school, exercise space or just an additional sleeping space should a bedroom be converted for either purpose.  Lofts, rec rooms and even unfinished basements are filling the role nicely as flex space is in demand.  People are starting to feel more confined and a little flex space can help solve those problems.
Remodeling
The remodeling market is experiencing a boom as homeowners, stuck at home and with added time on their hands, began planning and executing projects on their list.  According to Realtor.com, more than 75% of homeowners took on a home improvement project since March. Instead of making a move, many homeowners in Northern Colorado have used their savings or equity resources to take on kitchen, bath, or addition projects. These projects will either add value, function or both.
Permanent Virtual Work
As some workers head back into the office, there are some that are permanently virtual.  For those workers, tons of options have opened up as they can work from virtually anywhere.  Now, instead of living near the office, they can live where they want.  Those buyers are primarily focused on living in areas that offer high quality of living (like Northern Colorado) with access to high speed internet capabilities.
Understanding trends like these are what I do best while providing value to home sellers and home buyers.  Having an idea of where these trends are taking the market can give you an advantage whether buying, selling, or planning a remodel for long term living. If you have a question about the Northern Colorado real estate market, I want you to reach out to me – text me at 970.222.1049 or email me at Jared@theCraftBroker.com – Let's get started!
Selling Soon? Learn How I Sell Your Home for Top Dollar!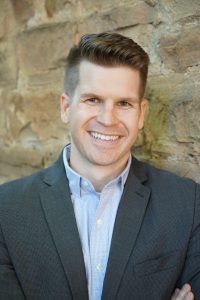 About the Author:  Jared Reimer is a native Coloradoan and an Associate Broker at Elevations Real Estate in Old Town Fort Collins.  He's a community advocate, business champion, blogger, leader, tireless volunteer, innovator, thinker and expert on all things real estate in Fort Collins and surrounding Northern Colorado.  You're likely to find Jared spending quality time outside with his wife, Kacie, and his kids, Hudson and Isla, or sharing a beer or two with a friend throughout Fort Collins.  Call or text Jared at 970.222.1049 or email him at Jared@TheCraftBroker.com