Hello fellow nerds.  Ready for a deep dive? I'm sure you are…Let's go!
Instead of relying on the standard "days on market" number that is most commonly reported, I like to follow the "days til offer" (DTO) to truly understand how quickly our inventory is moving.  The reason I like looking at DTO instead of DOM is because days on market can vary for so many different reasons.  The closing timeframe can be shortened, like in the case of a cash offer with fewer contingencies, or lengthened to accomodate a home sale contingency,  fixes to accomodate an inspection request, or many other variables.  The DOM statistic, in theory, is nice to use as a benchmark just to understand how long you can expect to be tied up in a sale, from sign in to sign out.  What I like about the DTO statistic – it provides the truest metric on just how quickly you can expect your home to go under contract – that's something you can take to the bank.
For my analysis, I took single family, detached homes that are currently under contract (as of 8.10.20) in Fort Collins, Loveland and Windsor.  I also removed any new construction homes, simply because they tend to skew the market towards a longer DTO timeframe because often times they are marketed long before there is a physical home to see.  This gives you the best possible data if you're considering listing.  Then, I broke it up in to specific price points to derive trends.
Of the 529 homes that are currently under contract at all price points in Fort Collins, Windsor, and Loveland, they average just 25 days until an offer is accepted.  Would you have guessed that there is only a 7 day difference, on average, between selling a $300,000 home and selling a $900,000 home?
To be honest, I figured the trend would support a shorter timeframe for lower priced homes and a longer time frame for higher priced homes, it just seems logical right?  And while homes above $1Million do take longer to sell simply because there are fewer buyers at that price point, homes less than $1 Million are fairly consistent.  After digging in the research a bit more, I found that the lowest price homes, less than $300k,  take a bit longer to sell because some are poorly kept and can require a lot of work.
If you're looking to sell, contact me, and I'll be happy to help you better understand what to expect when selling, I'm data driven and always trying to better understand the market.  The biggest takeway I found with this data – no matter what price point you're in, if your home is turnkey and competetively priced, your home can sell within days with the right marketing and representation.
Selling Soon? Learn How I Sell Your Home for Top Dollar!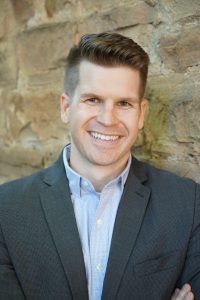 About the Author:  Jared Reimer is a native Coloradoan and an Associate Broker at Elevations Real Estate in Old Town Fort Collins.  He's a community advocate, business champion, blogger, leader, tireless volunteer, innovator, thinker and expert on all things real estate in Fort Collins and surrounding Northern Colorado.  You're likely to find Jared spending quality time outside with his wife, Kacie, and his kids, Hudson and Isla, or sharing a beer or two with a friend throughout Fort Collins.  Call or text Jared at 970.222.1049 or email him at Jared@TheCraftBroker.com