Spring selling season is right around the corner, so as a service to my loyal and strategic followers, I wanted to provide some guidance on selecting a contractor to do your projects, just in time to list your home for top dollar in the spring or summer.  (Full disclosure: My wife and I carefully selected a contractor to remodel our guest bath, master bath and master bedroom in the 4th quarter of 2020, and we used this strategy to find our contractor, who we absolutely love.  Fuller disclosure: my wife did 95% of the planning, researching and selecting and I need to give her all the credit.)
Scope
First, you need to figure out how big your project is and what you want to do (or can do) yourself.  Will it require complicated fixes to plumbing, electrical, or mechanical systems? In that case, working with a licensed general contractor will be your best bet.  They are pros at navigating the permit process, and have a handful of subcontractors that handle the project from beginning to end.  If it's for smaller work that does not require a permit, like cosmetic work, landscaping, etc, going straight to the specific provider is best.  Additionally, some GC's have architects, designers and planners that work in-house to help plan your projects, select styles, and pull it all together.  If you're confident in planning that, go with a contractor who just builds, and you can provide the planning.  Lastly, if you're remodeling your kitchen, make sure to only look for contractors with good experience and reviews in kitchens.  Some contractors will seem like they can handle any project, which may be true, but make sure they have expertise in your project.
Narrowing The Field
It takes time to research contractors.  You can create a spreadsheet with a few simple parameters to narrow the field to 4 or 5 standouts to make sure you can find the best fit.  Here is a good set of criteria:
Do they have a website or online presence? This is a low barrier of entry, but provides legitimacy and professionalism
Do they have a gallery of similar completed projects?  If they look good, chances are yours will look good too
Are they well rated with the Better Business Bureau?
Are they licensed and insured?
Do they have good Google reviews?  We decided Google reviews were most important, simply because contractors pay for placement on sites like Angies List and HomeAdvisor, and Google reviews seem to be more candid and honest.
Peer suggestions – If you have a friend or family member that had a good experience, you'll likely have a good experience, too.
Are they responsive – either through email, text or calls?  If they don't respond when you're offering them work, will they be reliable communicators when you need them most?
Bids
It's easy to want a project, it's harder to know how much it'll actually cost, and even harder to save up for it.  The only way you'll know how much your project will cost is to get a few bids.  I always suggest getting at least 3 bids.  Our bids were all over the map for our project, so it was nice to have 4 or 5.  You'll likely get some outlying bids (both high and low), but the middle bids are likely where your project will end up.  Be sure to provide the entire scope of the project (the contractor should help identify all the odds and ends) so you aren't surprised with overages and contingencies. Get a bid in writing, that covers your entire project, then work towards executing the contract.
Best Fit
It's not always that the lowest bid gets the contract, I highly suggest developing a relationship with your potential contractors to see who is the best fit, it's what we did. We were impressed with our contractor's previous work, how he communicated, saw our vision and bid the project.  His contract was simple and very transparent.  Although our project is not yet complete, we have been thrilled with the entire process, even though it has been very disruptive to have ZERO SHOWERS for 2 months.  But we expected it and our contractor has been great to work with.
That reminds me, one great way to work with great contractors is to take a recommendation from your favorite real estate professional (me).  Throughout my career, I've been able to recommend all kinds of contractors, from painters to full basement remodel contractors and everyone in between.  If you're looking to list this year but your home needs a facelift first, give me a call or shoot me a text to help plan your project.  It's one of my most favorite things.
Selling Soon? Learn How I Sell Your Home for Top Dollar!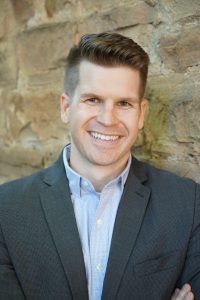 About the Author:  Jared Reimer is a native Coloradoan and an Associate Broker at Elevations Real Estate in Old Town Fort Collins.  He's a community advocate, business champion, blogger, leader, tireless volunteer, innovator, thinker and expert on all things real estate in Fort Collins and surrounding Northern Colorado.  You're likely to find Jared spending quality time outside with his wife, Kacie, and his kids, Hudson and Isla, or sharing a beer or two with a friend throughout Fort Collins.  Call or text Jared at 970.222.1049 or email him at Jared@TheCraftBroker.com