With so many home buyers in Northern Colorado, it might seem like an open house is something that you don't need to put much effort into. But even when you have a home that is in a great location, is priced right, and has all of the most-wanted features, you need to make sure that the house is looking at its best. If you want to sell your home fast, work with an experienced real estate agent who will help you with these tips. Get in touch with Jared Reimer today to get started selling your house.
First Impression
Even when you know that the inside of the house will be the selling point, it's important to make the outside looking clean and appealing. The moment a potential buyer drives up to the home, they're looking at a variety of things, from the siding of the home to the driveway, the lawn, and of course, the overall look of the house. While you won't be able to change some of these things, you should put some effort into freshening up what you can. Clean any leaves or brush off the driveway and lawn, power wash the siding if it's in your budget, and consider updating the house numbers or even the mailbox.
Clean
When you're selling a house, a good chunk of your time will be spent cleaning and tidying up before open houses. Make sure entryways are clear and easy to move around in, the kitchen should be spotless, floors should free of dirt, and beds should all be neat. If you can, plan on hiring a professional cleaning service to come the day before the open house to make sure every surface and space is clean and fresh.
Declutter and Remove Personal Items
It's little things here and there that can be distracting for potential home buyers. End tables, knickknacks on bookshelves, or family pictures on the wall can take away from the home's features. You don't need to go as far as hiring a professional home stager, but walk through the house and look at it through the eyes of a buyer and pack away anything that makes the space look smaller or any personal items that will make it harder for a buyer to imagine themselves in the space.
Light
Try to open the house up as much as possible. With Northern Colorado weather, there's a good chance it will be sunny on the day of your open house, so make sure to open up all of the blinds and curtains to let in as much light as possible. If the house doesn't have many windows, consider purchasing a few bouquets of brightly colored flowers and placing them in darker rooms. It will add a bright and fresh appearance to the space.
Spread the Word
If you're working with a talented real estate agent, they should be taking care of this one themselves. There are various marketing methods that will ensure there are people coming into our home throughout the day. This includes online marketing as well as flyers and signs that provide specific information about the home.
Go Away
As much as you want to be there during the open house to listen to feedback, try to get the family and pets out of the house. A trusted and professional real estate agent will be there to answer any questions about the specifics of the house and will give potential buyers space to wander around and look at the house on their own.
If your house is on the market, you don't want to waste any time. Before scheduling an open house, make sure it's cleaned out, depersonalized, and the outside is freshened up.
Get in touch with Jared Reimer. He'll ensure you get a personal touch and the expertise you need to sell your home quickly and efficiently.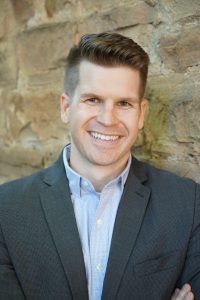 About the Author:  Jared Reimer is a native Coloradoan and an Associate Broker at Elevations Real Estate in Old Town Fort Collins.  He's a community advocate, business champion, blogger, leader, tireless volunteer, innovator, thinker and expert on all things real estate in Fort Collins and surrounding Northern Colorado.  You're likely to find Jared spending quality time outside with his wife, Kacie, and young son, Hudson, or sharing a beer or two with a friend throughout Fort Collins.  Call or text Jared at 970.222.1049 or email him at Jared@TheCraftBroker.com