April 2021 is the month that we'll finally get to see some comparisions get pretty skewed due to the COVID shut down across Northern Colorado in March and April of 2020. Keep in mind, at this point last year, real estate professionals were unable to physically show homes until a home was under contract – this kept some buyers on the sidelines who couldn't take that kind of leap of faith.  It also kept some sellers on the sidelines as they were hesitant to list their house when buyers couldn't easily show up.  A year later, we are in the middle of the most intense, competitive and high-stress market that I've ever seen.  Each month, we're seeing huge increases in home values across Northern Colorado.  Here's a breakdown…
Looking For a Realtor?    View My Testimonials
Northern Colorado Median Home Values
Northern Colorado Home Sales
Fort Collins (IRES Area 9, Including Fort Collins, Wellington, Timnath, & Western Larimer County)
Fort Collins briefly knocked on the door at $500,000 and kicked it in last month recording a record high value of $510,000, up 19% over April 2020's median value.  While nobody expected this year to be a quiet one, I have yet to find an analyst or statistician who correctly predicted nearly a 19% gain for The Choice City.  While those gains are very unsustainable, it is a product of incredibly low inventory, where buyers need to be as competitive as possible.   Cash purchases in April 2021 were 15% of all purchases, with 76% being conventional financing, with just 6% being FHA loans.  This means that buyers have SOLID financing in place, providing healthy downside protection in the even of a market correction (which I don't anticipate or predict).  There is big money in Fort Collins and it is in reliable real estate.
Loveland/Berthoud (IRES Area 8, Including Loveland, Berthoud, & SW Larimer County)
Loveland/Berthoud had a very strong April, with a median value of $435,500 – up nearly 10% from April 2020.  Just like the remainder of the region, Loveland/Berthoud is suffering from debilitating low inventory – and with voracious demand, prices will continue to increase until more inventory comes on.  Sales were up big over 2020, but that is more a product of depressed sales during the COVID lockdown, so figures will be skewed for a few months until they return to normal in the Summer months.
Greeley/Evans (IRES Mail Cities Greeley and Evans)
Greeley/Evans continues to cruise upward, posing a huge 14.42% gain over April 2020 with a $369,000 median value.  While still the most affordable market in the region, affordability is becoming less and less attainable for many Weld County buyers.  Inventory is still choked, but I'm hoping with warmer weather, sellers will take advantage of the great selling opportunity to move up, move out or move on, and give buyers a chance to finally land a spot.
Sale Vs. List Price
The best chart to describe the madness going on in real estate right now is the sale vs list price chart.  Even in the busiest of markets over the last 5 years, it was very rare for sales prices to average above 100% as compared to list prices.  But as 2021 came out blazing, you can see that demand has caused buyers to really put the heat on, offering at least 1 to 2% over list price ON AVERAGE. Some of these offers can be 5-7% over list price to get the deal done.  What a market.
I provide the expert guidance, resources and confidence to easily make a move in Northern Colorado.  Every real estate transaction is unique and I work closely with you to develop a plan, strategy and approach to get the most out of your next sale or purchase. If you, a friend or a neighbor have a real estate need, please get in touch with me | Jared@TheCraftBroker.com or  970.222.1049
Subscribe to Market Reports     What's a Craft Broker?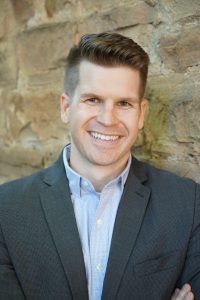 About the Author:  Jared Reimer is a native Coloradoan and an Associate Broker at Elevations Real Estate in Old Town Fort Collins.  He's a community advocate, business champion, blogger, leader, tireless volunteer, innovator, thinker and expert on all things real estate in Fort Collins and surrounding Northern Colorado.  You're likely to find Jared spending quality time outside with his wife, Kacie, and kids, Hudson and Isla, or sharing a beer or two with a friend throughout Fort Collins.  Call or text Jared at 970.222.1049 or email him at Jared@TheCraftBroker.com