As the weather begins to cool, the Northern Colorado real estate market remains on fire as the region's prices continue upwards in the face of a prolonged supply shortage.  These September sales are the result of contracts placed on homes in the late-July through mid-August timeframe when the market had taken a small breather, but it seems like everything is just as busy and fast-paced as usual heading into the fall and winter season.  October is where we really begin to see inventory levels shrink as the buying season recedes. But, for those buyers still out hunting, expect high levels of competition still, on the few listings that remain.
Looking For a Realtor?    View My Testimonials
Northern Colorado Median Home Values
Northern Colorado Home Sales
Fort Collins (IRES Area 9, Including Fort Collins, Wellington, Timnath, & Western Larimer County)
It's a hilarious point to mention that Fort Collins' increase of "just" 7.19% year over year was the regions least impressive increase.  When a 3-4% increase in the market is considered quite balanced (not a seller's market, not a buyer's market) a 7%+ increase is certainly nothing to look down upon.  Fort Collins is up over 15% year to year, which is both so unsustainable and unbelievable. Food for thought: the median homeowner in Fort Collins has gained $68,888 in equity over the last year alone.
Loveland/Berthoud (IRES Area 8, Including Loveland, Berthoud, & SW Larimer County)
Loveland/Berthoud is in the "middle ground" with "just" an 11% gain from September of 2020.  Sales were down about 15% from last year's figures, but we have to keep in mind that September was a bit of an outlier month since the post-COVID surge was still in full effect.  Even with a good amount of new inventory on the market, especially new homes in Berthoud, there still has not been much relief for homebuyers.  Most homes are going quickly, with multiple offers.  And even with those new homes in Berthoud, the price point is in the $500k and up price range, so these aren't exactly attainable for the average buyer.
Greeley/Evans (IRES Mail Cities Greeley and Evans)
The Greeley/Evans market stole the show in September, posting nearly a 20% gain in home values as compared to 2020, up to $397,700.  While their inventory has been trending up, it should be any day now that seasonal market shifts put a damper on any inventory increase expectations.  The median homeowner in the Greeley/Evans market has seen an additional $47,350 in equity over the last year, which may be utilized in a variety of ways.  It will be interesting to see what this windfall provides to the region over the next decade.
Inventory
While I have hope for more inventory hitting the market, the fact of the matter is that when October comes around, there are fewer sellers who want to sell their homes.  Often times there is a perception that fewer buyers will be around to compete for those homes, and that isn't the case now.  The reality is there are plenty of buyers but with rain, snow, leaves, and cold, it's just not as pleasant to list your home.  Not to mention opening your home to strangers with the holidays approaching.  So I don't expect any upward trends to last, and as you can see, they're beginning to trend down in Fort Collins and Loveland already.
I provide the expert guidance, resources and confidence to easily make a move in Northern Colorado.  Every real estate transaction is unique and I work closely with you to develop a plan, strategy and approach to get the most out of your next sale or purchase. If you, a friend or a neighbor have a real estate need, please get in touch with me | Jared@TheCraftBroker.com or  970.222.1049
Subscribe to Market Reports     What's a Craft Broker?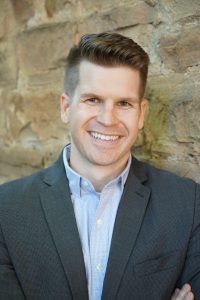 About the Author:  Jared Reimer is a native Coloradoan and an Associate Broker at Elevations Real Estate in Old Town Fort Collins.  He's a community advocate, business champion, blogger, leader, tireless volunteer, innovator, thinker and expert on all things real estate in Fort Collins and surrounding Northern Colorado.  You're likely to find Jared spending quality time outside with his wife, Kacie, and kids, Hudson and Isla, or sharing a beer or two with a friend throughout Fort Collins.  Call or text Jared at 970.222.1049 or email him at Jared@TheCraftBroker.com