Last month, I painted a pretty dire picture of what 2019 could look like if buyers continued to sit on the sidelines, waiting out the lowest of the low inventory.  And just like that, buyers are back in full force,  home sale figures are (generally) up, and inventory levels are up, too.  Another added bonus, interest rates are down from the 3rd and 4th quarter of 2018, making the springtime a very advantageous time to be house hunting, before the competition really heats up.
Northern Colorado Home Sales
Northern Colorado Median Home Values
Fort Collins (IRES Area 9, Including Fort Collins, Wellington, Timnath, & Western Larimer County)
Fort Collins is battling back from a miserable January where we saw a 30% decrease in home sales as compared to January 2018.  In February, although Fort Collins sales were down 7%, it could have been much worse.  What's causing the sales slowdown in Fort Collins? Likely, its the availability and relative affordability in the surrounding communities – pulling attention and buyers away.  That's good news for buyers looking to break into the Fort Collins market, as we have seen prices in February remain pretty flat as compared to 2018.  Sellers have had to provide a little bit more wiggle room with their buyers.  But, Fort Collins always has a very strong spring, and I expect prices to pop up in Fort Collins.
Loveland/Berthoud (IRES Area 8, Including Loveland, Berthoud, & SW Larimer County)
Loveland/Berthoud really turned around in February, after an 19% decrease in sales in January, sales popped up 14% in February.  This is in large part due to the 20% increase in available homes in the first two months of the year.  More homes available to more buyers equals more home sales.  The Loveland/Berthoud markets quietly crept up above the $400k mark as well, competing with big brother Fort Collins.  I predict a pretty flat appreciation in Loveland/Berthoud over the next couple months as increased inventory will likely keep escalating prices at bay.
Greeley/Evans (IRES Mail Cities Greeley and Evans)
Greeley also battled back from a pretty miserable start to 2019 with a 14% increase in sales as compared to February 2018.  Increased inventory is the big reason, up 37% from last year.  Simply put, more homes on the market mean more options for buyers, increased sales, and likely flattening price appreciation.  The median value in Greeley keeps slowly increasing, although the current $300k mark, is off the high of $316,900 we saw in November 2018.  It seems there are plenty of Greeley residents who are eager to put their homes on the market, take their proceeds for years of appreciation and move up in the market to a better fit.
New and available inventory is sorely needed after years and years of bottom of the barrel inventory levels.  This, paired with low interest rates, makes the spring and summer of 2019 one of the best years to move up, tapping into the equity you've got, putting it into a home that fits your new needs, and keeping your payment relatively in line with your comfort level.  If you're trying to figure out what your best move is, give me a call and we can chat about your options, financing, and logistics – planning is my bread and butter.
Subscribe to Market Reports     What's a Craft Broker?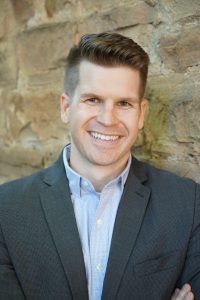 About the Author:  Jared Reimer is a native Coloradoan and an Associate Broker at Elevations Real Estate in Old Town Fort Collins.  He's a community advocate, business champion, blogger, leader, tireless volunteer, innovator, thinker and expert on all things real estate in Fort Collins and surrounding Northern Colorado.  You're likely to find Jared spending quality time outside with his wife, Kacie, and young son, Hudson, or sharing a beer or two with a friend throughout Fort Collins.  Call or text Jared at 970.222.1049 or email him at Jared@TheCraftBroker.com