We're finally starting to see the effects of the massive rate hike from late spring.  All the contracts from late May through June that closed in July are giving us a real indication of the market slowing down for the first time in about a decade.  But fear not, a slow down certainly doesn't mean a decline in prices, just a tempering of appreciation that was out of control.  Finally, buyers might have a little breathing room in terms of lesser competition and more options, but they still have the big hurdle of new interest rates eroding their buying power. The biggest shift is that no longer are houses going far up above list price as they were most of the last 2 years.  Things are starting to balance out a bit, which helps to make the market much more stable and predicable for both sides of a transaction.
Looking For a Realtor?    View My Testimonials
Northern Colorado Median Home Values
Northern Colorado Home Sales
Fort Collins (IRES Area 9, Including Fort Collins, Wellington, Timnath, & Western Larimer County)
Fort Collins is holding strong with a solid increase in median value from July 2021, up 15% to $619,000.  This is a bit off the higher values we saw in April and May, but still much higher than last year's value.  Where Fort Collins really had a shift was a huge decrease in sales.  In 2021, sales continued up through the end of summer, while in 2022 it seems like interest rate increases, followed by the drop in buyer demand has thrown sales down 32%, which we're seeing across the region.  That means much more inventory is sticking around on the market, waiting for the right buyer to come along.
Loveland/Berthoud (IRES Area 8, Including Loveland, Berthoud, & SW Larimer County)
The Loveland/Berthoud market had quite a pop in median value in July, up 19% from July 2021 to $595,500.  This was the highest percentage increase in the region (although Fort Collins and Greeley had double digit increases over their previous year, too). Sales were also down substantially, 26% from the previous year, to just 194 sales in July.  This could be that buyers, who were priced out of Fort Collins due to climbing prices or rising interest rates, took their money and interest to Loveland, where money can stretch a bit further.
Greeley/Evans (IRES Mail Cities Greeley and Evans)
Greeley/Evans took a huge hit in the amount of sales in July, down 38% from July 2021, however, they are the only market in the region that is actually showing positive (12%) gains in sales, so many of the sales were front loaded in the first half of the year and now we're taking a bit of a dive.  Lack of sales didn't hurt prices, however, up 13.5% to $435,000.  This is a $51,500 increase in home value over the last year in Greeley – not a bad bonus for being a homeowner.
Inventory
Finally, inventory is creeping up to levels not seen since October of 2020.  Even then, homes were selling quickly, at or just above list price, with plenty of interest.  I would expect a bit more inventory to eek out over the next few months prior to the late fall slow down.  Buyers will still have options and bit more negotiating power, just a lack of buying power with interest rates popping up.
Percent of List Price to Sold Price
The rising rates have certainly cooled off our insane market where buyers routinely put in offers 3-5% above list price to secure a home, and now offers are coming back down to earth.  Right now, the entire region is sitting at about 100% sales vs list price, which is healthy.  This also reiterates that pricing is the most important aspect of any sale – get it right, you've got good demand, strong offers and options.  Get it wrong, and you've got low interest, price reductions and waiting around to get pummeled with a low offer.
I provide the expert guidance, resources and confidence to easily make a move in Northern Colorado.  Every real estate transaction is unique and I work closely with you to develop a plan, strategy and approach to get the most out of your next sale or purchase. If you, a friend or a neighbor have a real estate need, please get in touch with me | Jared@TheCraftBroker.com or  970.222.1049
Subscribe to Market Reports     What's a Craft Broker?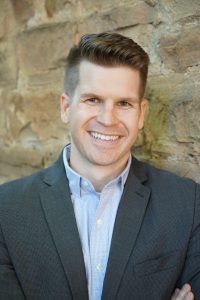 About the Author:  Jared Reimer is a native Coloradoan and an Associate Broker at Elevations Real Estate in Old Town Fort Collins.  He's a community advocate, business champion, blogger, leader, tireless volunteer, innovator, thinker and expert on all things real estate in Fort Collins and surrounding Northern Colorado.  You're likely to find Jared spending quality time outside with his wife, Kacie, and kids, Hudson and Isla, or sharing a beer or two with a friend throughout Fort Collins.  Call or text Jared at 970.222.1049 or email him at Jared@TheCraftBroker.com