In a hugely connected world full of gurus, Chip and JoJo's, multi-level marketing businesses and social media influencers, there are plenty of people that have the appearance of getting rich quickly. Every generation has had their different schemes and fads in gaining wealth. Truth be told, there are plenty of people who work very hard, do the right things, and make it to the top. But the stories of those who succeed are rare compared to those who just don't quite put it all together.
Real estate investing is no different. Often, late night infomercials tout the ease and simplicity of getting rich in real estate. Buying short sales and foreclosures, using "other people's money", investing in tax liens and "fix 'n flip" programs make it seem like anyone can passively get rich. To be honest, I despise the get rich quick philosophy. In my opinion, it's so much easier to make good, educated decisions over and over to both grow a significant nest egg, and mitigate risk over the duration of your investment. I say, "it just takes one". It takes some upfront investment (just like a 401k, Roth, or Mutual Fund), but the results are simple.
Let's say you want to retire with a $1,500,000 asset that generates $95,000 in yearly income. Let's start with that goal.
In Fort Collins (a quite unaffordable community) let's say you find a $425,000 (isn't she charming?) home that rents for $2300/mo in the east Old Town neighborhood. With a current investor interest rate of 4.375%, principal, interest, taxes, insurance and management factored in, your monthly payment with a 20% downpayment ($85,000) is $2181.57. That means you cash flow (rental income minus expenses) just $118.43/mo. It isn't much now, but stick with me…
Let's assume both your fixed costs (like taxes, insurance, management, etc) and your home's value and rents increase over time at a steady rate of 4.875%. While real estate has its ups and downs, this is a very conservative appreciation rate. In 30 years, your home value would be $1,772,345 and your accumulated cash flow over the 30 years would be $939,109, and you would be making $95,474 per year in cash flow. You hit your goal and then some!  Better yet, your home would be completely paid off. How does that sound?
That same initial down payment of $85,000, invested in a mutual fund at 8% for 30 years would only be worth $855,325.84.  That's nothing to be upset about, but the home value would more than double, not to mention nearly a million dollars in accumulated cash flow over time, and nearly $100,000 in yearly income.  You can't beat it.  Now, there will always be improvements, repairs and maintenance to factor in, but on the flip side, real estate investment provides very advantageous tax savings as well, through business deductions and depreciation (talk to your tax professional). Because both of those factors are tough to predict and calculate, for the purposes of this exercise, let's call those items a wash. You've hit your goals with just a one time big investment.
Now, for those of you who might say "where am I going to come up with $85,000 for the first downpayment?". That's less straight forward. Are you currently contributing to a 401k or other retirement account? Maybe you could better divert funds to save for a downpayment. Do you have a home already? What if you converted that to a rental when you move up to the next home? You could already be living in your "it just takes one" home.
If you're young and don't have funds, no worries, you've got time to save.  If you have $12,000 now, and save $400/month at 6%, it takes 10 years to hit that downpayment (just for reference).  Sometimes, you could partner with a spouse, friend or family member to share the load. And more easily, you could find a more affordable community, that you know well, to invest in. It may be a smaller up front investment, but will have the same relative growth over time.  It just takes one.
It's not a get rich quick scheme, it's not sexy, and it's not always easy. It's consistent, mostly passive, and a very uncomplicated model for financial success. It just takes one. If you have a current home that you are considering converting to a rental talk to me about your next move. I've got answers. If you're considering my strategy in purchasing an investment, get in touch. I don't just write about it, I've personally bought and helped clients buy dozens of investments just like this.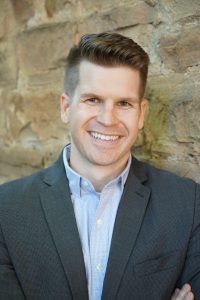 About the Author:  Jared Reimer is a native Coloradoan and an Associate Broker at Elevations Real Estate in Old Town Fort Collins.  He's a community advocate, business champion, blogger, leader, tireless volunteer, innovator, thinker and expert on all things real estate in Fort Collins and surrounding Northern Colorado.  You're likely to find Jared spending quality time outside with his wife, Kacie, and his kids, Hudson and Isla, or sharing a beer or two with a friend throughout Fort Collins.  Call or text Jared at 970.222.1049 or email him at Jared@TheCraftBroker.com