June sales data represents the beginning of the post-COVID real estate market in Northern Colorado.  And good gracious, did real estate come back with force after the shelter at home restrictions were eased.  Across the board, sales were up double digits, and prices even grew in most markets – these sales were the result of contracts written in the late April/Early May timeframe.  As showing restricitons eased and confidence in the market remained, sellers opened their doors to eager buyers and were met with a flood of demand – no different than June in pre-COVID markets.  Although we had increased sales in June, it doesn't quite make up for the 40% in sales across the region in May, but it is certainly a good sign that some inventory is back as sellers find more confidence in the market.
Looking For a Realtor?    View My Testimonials
Northern Colorado Median Home Values
Northern Colorado Home Sales
Fort Collins (IRES Area 9, Including Fort Collins, Wellington, Timnath, & Western Larimer County)
The Fort Collins market had an exceptional June, hitting all time record numbers for median value at $450,000.  This was a 2.39% increase from June 2019 values, which were a record last year as well. The 337 sales recorded last month was nearly a 12% increase over the 302 sales recorded in June 2019.  Buyers are still out in force, and sellers are still getting multiple, above list price offers on most thoughtfully priced homes.
Loveland/Berthoud (IRES Area 8, Including Loveland, Berthoud, & SW Larimer County)
The Loveland was the leader in the pack in June sales, with a 35% increase over June 2019 figures.  That increase nearly put the Loveland market back on track as compared to 2019, as if COVID restrictions didn't even happen.  Median value for the market was down just slightly, less than 1% as June 2020 median values held steady at $400,000.  It seems the Loveland/Berthoud market has been hovering around the $400k mark for about a year now without much upward momentum.
Greeley/Evans (IRES Mail Cities Greeley and Evans)
Greeley had a great June, with a 15% increase in sales as compared June 2019.  But, the Greeley/Evans market has a lot of sales to make up, still down about 17% from 2019 year to date.  Hopefully some strong July sales will help bolster those figures and bring sales near or above 2019's figures.  While the median value surged up to $321,850, it was not quite a record value in the market, but it is holding steady, which is very good for this market.  The Greeley/Evans market is poised to be the most volitile if demand falls or foreclosures begin to creep up.
What's Next?
As far as COVID restrictions go, Northern Colorado looks like it is in good shape, and it doesn't seem like showings or listings will be impacted unless things get far worse.  For sellers, this means that there is still a great opportunity in the meat of the market to get a home on market and find a strong buyer.  For buyers, you can keep searching with confidence, knowing that interest rates are still as low as they can get, which improves your buying potential and power.  While you will have plenty of competition, it is still a market where you can get a great home, with a great monthly payment. Let's get out there!
I provide the expert guidance, resources and confidence to easily make a move in Northern Colorado.  Every real estate transaction is unique and I work closely with you to develop a plan, strategy and approach to get the most out of your next sale or purchase. If you, a friend or a neighbor have a real estate need, please get in touch with me | Jared@TheCraftBroker.com or  970.222.1049
Subscribe to Market Reports     What's a Craft Broker?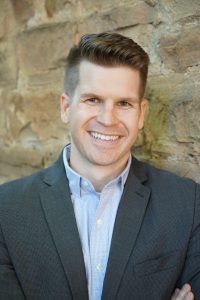 About the Author:  Jared Reimer is a native Coloradoan and an Associate Broker at Elevations Real Estate in Old Town Fort Collins.  He's a community advocate, business champion, blogger, leader, tireless volunteer, innovator, thinker and expert on all things real estate in Fort Collins and surrounding Northern Colorado.  You're likely to find Jared spending quality time outside with his wife, Kacie, and kids, Hudson and Isla, or sharing a beer or two with a friend throughout Fort Collins.  Call or text Jared at 970.222.1049 or email him at Jared@TheCraftBroker.com