Well, it's been a wild month since all of Colorado has essentially been sheltered in place.  You would think that real estate in the area would have slowly ground to a halt, however, people still need to both buy and sell real estate.  As an industry, we have been unallowed to physically show property unless there was a contract on a home.  That had buyers making decisions based off of virtual tours and photos.  They were only actually able to see the home in person once under contract.  Talk about a leap of faith!  Additionally, sellers were wary to accept sight unseen offers knowing that the buyers may back out soon after seeing the home in person.  But, we have all done our best and as a whole, during the month of March, the market is faring pretty well and holding steady while it seems like everything else is in chaos.
Looking For a Realtor?    View My Testimonials
Northern Colorado Median Home Values
Northern Colorado Home Sales
Fort Collins (IRES Area 9, Including Fort Collins, Wellington, Timnath, & Western Larimer County)
Fort Collins fared really well in the COVID constrained month of March.  There was actually a 4.02% increase in sales as compared to 2019, although many of these contracts were set up prior to COVID closing the industry down. Median value held steady as compared to 2019, posting a mark of $425,000 – not quite a record high but in spitting distance.  At this point, we in the industry are very excited for the amount of activity that we've seen in the market.  Although some sellers withdrew their home from the market, it is great to see this buyer demand still.
Loveland/Berthoud (IRES Area 8, Including Loveland, Berthoud, & SW Larimer County)
Loveland had a HUGE increase in the amount of homes sold in March, up 15% from last year.  Prices held steady as well with the market posting a median value of $399,000, down just nominally from the March 2019 median value of $400,000.  Again, during the pandemic, there were still plenty of buyers and sellers getting creative, along with their brokers, making their transaction work.
Greeley/Evans (IRES Mail Cities Greeley and Evans)
The Greeley/Evans market saw a large drop in sales in March, down 17.24% from March 2019.  Just 144 homes were sold in that market in March, as COVID seemed to hit Weld County much harder than Larimer.  Although sales were slumpy, buyer competition must have been fierce as prices were up nearly 5% to $320,000 which was nearly a record high.
The few quirks in the market
Lending:  Right now, lending is very different than it was even months ago.  Some lenders are unable to lock rates until just a few days before closing, fearing their margins will erode with volatility.  But, rates are still in great shape and near historic lows
Unemployment:  Of course, the rate of unemployment jumped incredibly over the last 6 weeks.  As the economy opens up, jobs will return, but not likely as much as before.  The good news is, with the amount of equity we've seen in the last decade, instead of homes getting lost to foreclosure, they will just sell and use their proceeds for support moving forward.
Oil and Gas: With oil plumetting during the pandemic (both for lack of demand and political concerns) jobs will be lost, especially in Weld County.  This could lead to more widespread softening of the real estate market as energy dependent economies feel the pain of low oil prices.
As it looks right now, the Northern Colorado real estate market will be strong and remain strong after COVID.  There are plenty of homeowners that have held back from putting their home on the market over the last 6 weeks, but I do feel that once the stay at home order is lifted, we will see a quick shot of inventory accompanied by energetic buyers, happy to see some homes to purchase.  If all remains well and COVID numbers drop, we'll see a strong summer and early fall as financial lives stabilize and return to a new normal.
I provide the expert guidance, resources and confidence to easily make a move in Northern Colorado.  Every real estate transaction is unique and I work closely with you to develop a plan, strategy and approach to get the most out of your next sale or purchase. If you, a friend or a neighbor have a real estate need, please get in touch with me | Jared@TheCraftBroker.com or  970.222.1049
Subscribe to Market Reports     What's a Craft Broker?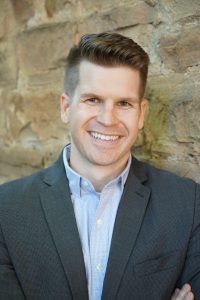 About the Author:  Jared Reimer is a native Coloradoan and an Associate Broker at Elevations Real Estate in Old Town Fort Collins.  He's a community advocate, business champion, blogger, leader, tireless volunteer, innovator, thinker and expert on all things real estate in Fort Collins and surrounding Northern Colorado.  You're likely to find Jared spending quality time outside with his wife, Kacie, and kids, Hudson and Isla, or sharing a beer or two with a friend throughout Fort Collins.  Call or text Jared at 970.222.1049 or email him at Jared@TheCraftBroker.com