My neighborhood spotlight feature is dedicated to showcasing Northern Colorado's unique neighborhoods.  Whether they're high end, in-demand, luxury, custom, or just all-around interesting, you'll enjoy this deep dive into each neighborhood.  If you'd like your neighborhood featured, just contact me – I'm happy to showcase your special spot.  And if you're interested in potentially buying or selling a home in any of our featured neighborhoods, drop me a line to start the process.  Enjoy!
Highlander Heights and Prospect Estates Fort Collins
Character, charm and a great location await you in Highlander Heights and Prospect Estates in east Fort Collins.  This is one of our favorite neighborhoods because of the large lots, mature trees and rolling streets.  Situated just to the Southeast of Poudre Valley Hospital, at the corner of Prospect and Lemay, and cuddled by Riverside to the East and North, Highlander Heights and Prospect Estates is home to some of Fort Collins' most unique and sought after mid-priced homes with character.
As Fort Collins began to expand to the south and east in the mid-1960's, there was a need for additional housing.  Prospect was about as far south as the city extended at the time.  With the success of the hospital along Lemay, developers eyed the open farmland just to the east – to be known as Highlander Heights and Prospect Estates.
Home values in the neighborhood range quite a bit, from the mid to high $300's, all the way beyond the mid $650's.  There are all kinds of different styles of homes, but large sprawling ranches seem to dominate the area, as was common in the 60's and 70's.  Most homes in Highlander Heights have at least 1/4 acre, and homes in Prospect Estates range from 1/3rd of an acre to nearly 1 acre.  Another element to the neighborhood is the attached apartment and townhome buildings on the north side that border Riverside and McHugh, which brings a more affordable element to the community.
Quick Stats
2017 Average Price: $397,357
2017 Average DOM: 39
# of 2017 Home Sales: 14
# of currently active homes: 3
Click the link to see what's available in Highlander Heights and Prospect Estates and give me a call or shoot me a text if you'd like to take a peek at what's on the market.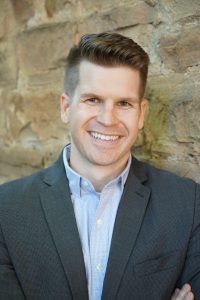 About the Author:  Jared Reimer is a native Coloradoan and an Associate Broker at Elevations Real Estate in Old Town Fort Collins.  He's a community advocate, business champion, blogger, leader, tireless volunteer, innovator, thinker and expert on all things real estate in Fort Collins and surrounding Northern Colorado.  You're likely to find Jared spending quality time outside with his wife, Kacie, and young son, Hudson, or sharing a beer or two with a friend throughout Fort Collins.  Call or text Jared at 970.222.1049 or email him at Jared@TheCraftBroker.com