What a year, what a year.  2020 was certainly a rollercoaster for many reasons, and while most of the world was uncertain throughout the year, the world I know best (Northern Colorado real estate) was nothing but healthy and exciting.  Demand was continually robust, buyers want to be here and will pay a premium to be here.  While working with very low inventory throughout the year, smart and savvy buyers were able to find the right home by remaining flexible and persistent.  Most buyers missed out on a home or were beat out on an offer, but the buyers who ultimately succeed were the ones who did not get discouraged along the way.  Both buyers and sellers learned unique strategies to work through the pandemic, and it helped 2020 to be a great year for Northern Colorado Real Estate.
Looking For a Realtor?    View My Testimonials
Northern Colorado Median Home Values
Northern Colorado Home Sales
Fort Collins (IRES Area 9, Including Fort Collins, Wellington, Timnath, & Western Larimer County)
December saw another gain in median value, up 5.4% to nearly $446,000.  To end the year, the Fort Collins area was up 4.71% from last year's median value.  This represents a very healthy and manageable gain in median value, as opposed to the huge upward swings last decade that made the market feel too intense for some buyers.  But with low interest rates, and potential for homes to hit the market in springtime, I'm expecting a busy 2021.
Loveland/Berthoud (IRES Area 8, Including Loveland, Berthoud, & SW Larimer County)
The Loveland/Berthoud area is probably the area's comeback kid for 2020.  Median values had lagged and topped out for a good portion of 2018 and 2019, but came back nicely in 2020.  A lot of the increase in value came from new home construction in the Berthoud area, as well as a strong resale market in Loveland.  The area closed out the year with a December median value of $425,000 and by all accounts, values will continue to increase in 2021 due to strong demand and low inventory.
Greeley/Evans (IRES Mail Cities Greeley and Evans)
Once a beacon for affordability in the Northern Colorado, the Greeley/Evans market has the tightest inventory of all, causing bidding wars and accelerating prices. In December, Greeley gained 10% over 2019 numbers up to $336,000.  If you're lucky enough to have owned a home in Greeley in the last decade, you essentially doubled your money – it's a great position to be in.
Looking Ahead to 2021
COVID changed the world in 2020 and with it came several innovations that helped buyers and sellers succeed in 2020.  Interest rates will remain low for the foreseeable future, making it a great opportunity to utilize the equity on your current home and move up to the next level.  I predict that we'll see HEALTHY growth in median values over the course of the year, between 4-6% across Northern Colorado.  Fort Collins will remain ultimately the most desirable, yet least affordable, while Greeley will remain constrained due to low inventory.  Loveland will land in the middle and have a solid year.  As for home trends? COVID made a huge change in what is important to both home buyers and home owners.  Now, folks are looking for flexible spaces for home offices or school.  They're favoring great yards or neighborhoods with recreation, pools and parks. If they can work from home indefinitely, why not do it in one of the most attractive areas in the nation?  It's a great place to live, work and play.  If you're looking to make a move, I'd love to chat with you.
I provide the expert guidance, resources and confidence to easily make a move in Northern Colorado.  Every real estate transaction is unique and I work closely with you to develop a plan, strategy and approach to get the most out of your next sale or purchase. If you, a friend or a neighbor have a real estate need, please get in touch with me | Jared@TheCraftBroker.com or  970.222.1049
Subscribe to Market Reports     What's a Craft Broker?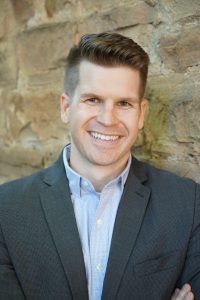 About the Author:  Jared Reimer is a native Coloradoan and an Associate Broker at Elevations Real Estate in Old Town Fort Collins.  He's a community advocate, business champion, blogger, leader, tireless volunteer, innovator, thinker and expert on all things real estate in Fort Collins and surrounding Northern Colorado.  You're likely to find Jared spending quality time outside with his wife, Kacie, and kids, Hudson and Isla, or sharing a beer or two with a friend throughout Fort Collins.  Call or text Jared at 970.222.1049 or email him at Jared@TheCraftBroker.com