There are a lot of potential homebuyers out there, whether they are current homeowners or renters, weighing the decision to buy a new home now, or not.  I have personally been dealing with dozens of buyers over the last decade who have been on the fence, waiting for a housing collapse, and I've seen the missed opportunities.  While the majority of these buyers have "seen the light" once they further understood the market fundamentals causing the rising prices, it wasn't without an unfortunate dose of reality like higher payments, smaller homes, or longer commutes to make up for the procrastination.  Are you on the fence about buying a home?  Here are a few questions that can help you jump off the fence and into a home, if it makes sense for you.
What Are The Experts Saying About the Market?
First off, do you have a trusted professional in your market that can help educate you on the market?  Stay away from large national or generic market reports on social media.  The only market that matters is your own.  Seek out a professional (you can always call, text or email me) to talk about the market, the trends and the local economic factors that affect housing.  If your professional isn't able to easily answer these questions, you've got the wrong Realtor.
Can I Comfortably Afford an Interest Rate Increase?
Early in 2022, it appears that interest rates are set to increase to hedge against inflation.  If you were to wait a year, would you be able to weather a .5% increase in interest rates?  For most folks, a small increase although inconvenient, would not break the bank.  As of the date of this post, a borrower with an 800+ credit score and 20% downpayment in Colorado can secure a 4.185% interest rate on a median home of $565,000.  This is a total payment (principal and interest) of $2206.40.  If the interest rates creep up over the next year by .5% to 4.685%, you're looking at a payment of $2340.17, a difference of $133.77, assuming the home price is the same, but as we have seen lately, stable home prices aren't a great assumption.
Can I Comfortably Afford Accelerated Appreciating Home Values?
Home prices have appreciated at unprecedented rates over the last decade.  Median values were in the $210,000 range in 2010 and now are inching above $550,000 in the Fort Collins market.  In 2021, the Fort Collins area rose 16.5% as compared to 2020.  While I don't expect that much appreciation in 2022, let's take 12%.  So the $565,000 median home becomes $632,800.  Your 20% downpayment will increase from $107,000 to $126,560, while your payment will increase from $2206.40 to $2620.99 – over $400 extra per month for the life of your loan.
Does My Current Home Satisfy My Current Needs and Future Needs?
This question requires a lot of forethought.  Typically there are two reasons your home may not suit your needs in the future:  it is either the wrong size, or the condition is no longer attractive to you.  If you want to move because you've grown tired of how your home looks, or the maintenance required to keep it up, that is a good reason to move.  If you know your family is growing (adding a spouse, child or even a pet) that is a good reason to move.  Even downsizing is a good reason to move – you no longer need the space you have.  All of these reasons are good, thoughtful considerations.
(If Renting) Am I Comfortable Renting Forever?
A huge issue for renters is that since rents are increasing, their ability to save for a potential downpayment is eroded. As home prices increase, renters who cannot save adequately save for a downpayment keep chasing home prices up, up, and up to the point where they are eventually priced out due to lack of downpayment, or no longer being able to qualify.  If this sounds comfortable, I can assure you it is not. Nobody wants to be forced to rent forever.
I am sure many of you potential homebuyers have many more questions about the market.  Everybody's situation is unique and there are always moving parts.  I'm here to make sense of everything and help it make sense for you.  Call, email, text or DM me with any questions – I'm always available for you.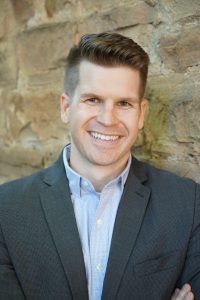 About the Author:  Jared Reimer is a native Coloradoan and an Associate Broker at Elevations Real Estate in Old Town Fort Collins.  He's a community advocate, business champion, blogger, leader, tireless volunteer, innovator, thinker and expert on all things real estate in Fort Collins and surrounding Northern Colorado.  You're likely to find Jared spending quality time outside with his wife, Kacie, and his kids, Hudson and Isla, or sharing a beer or two with a friend throughout Fort Collins.  Call or text Jared at 970.222.1049 or email him at Jared@TheCraftBroker.com