As we near the end of the year when the market starts to relax a bit, sales and median home values must not have gotten the memo.  All 3 sub-markets I cover saw massive increases in median value due to extremely low inventory, low interest rates boosting demand, and a constant flow of eager buyers, willing to do whatever it takes to get into a home this year.  It's truly astonishing how few homes are available and just how high prices are going as a result.
Looking For a Realtor?    View My Testimonials
Northern Colorado Median Home Values
Northern Colorado Home Sales
Fort Collins (IRES Area 9, Including Fort Collins, Wellington, Timnath, & Western Larimer County)
Fort Collins posted a beefy increase on median home values as compared to November 2020, with a 22% increase to $534,500.  With fewer than 100 detached homes available for all the buyers in the market, prices were pushed up – above list price offers, cash offers and waived contingencies helped buyers win out on competitive homes.  Sellers can take their pick of the best of the best offers and usually have little hassle or headache with buyers who are lucky enough to get their foot in the door.
Loveland/Berthoud (IRES Area 8, Including Loveland, Berthoud, & SW Larimer County)
Loveland/Berthoud easily cleared the $500,000 mark in November, and by quite a hefty margin, too, with a 22% increase over last year's value to $514,900.  Just like Fort Collins, Loveland/Berthoud buyers are finding very few homes to buy heading into the holiday season.  With the number of buyers in the market, double digit listings will not satiate demand.
Greeley/Evans (IRES Mail Cities Greeley and Evans)
The Greeley/Evans market hit the $400,000 mark in November, 18% above last November's median value.  Although Greeley is still the region's most affordable market, a median of $400,000 is far from what could and should be considered affordable.  This typically means the lowest of low end is in the low $300,000 range, which does not get you much.  One silver lining for the Greeley/Evans area is that inventory has been boosted up a bit for the last few months and hasn't taken a nose dive like Fort Collins of Loveland.
Inventory
A couple months back there was some hope that more homes would hit the market in the 4th quarter but those hopes are waning just like the inventory, as number of homes on the market dips down in it's usual way around the holidays.  For those looking to sell, even December can be a good time to list, buyers haven't gone anywhere and they are just as eager as ever to find a home.
I provide the expert guidance, resources and confidence to easily make a move in Northern Colorado.  Every real estate transaction is unique and I work closely with you to develop a plan, strategy and approach to get the most out of your next sale or purchase. If you, a friend or a neighbor have a real estate need, please get in touch with me | Jared@TheCraftBroker.com or  970.222.1049
Subscribe to Market Reports     What's a Craft Broker?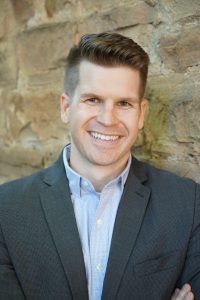 About the Author:  Jared Reimer is a native Coloradoan and an Associate Broker at Elevations Real Estate in Old Town Fort Collins.  He's a community advocate, business champion, blogger, leader, tireless volunteer, innovator, thinker and expert on all things real estate in Fort Collins and surrounding Northern Colorado.  You're likely to find Jared spending quality time outside with his wife, Kacie, and kids, Hudson and Isla, or sharing a beer or two with a friend throughout Fort Collins.  Call or text Jared at 970.222.1049 or email him at Jared@TheCraftBroker.com