We're finally seeing impacts from COVID-19 in the Northern Colorado real estate market, since most of the homes that were closed in April were those that went under contract in March near the beginning of shelter in place.  During that time, in person showings were only possible once the home was under contract, somewhat putting the cart before the horse.  I am certain there were hundreds of sellers who were preparing for a spring sale who either didn't want potentially infected buyers to wander through their home, or sellers who just wanted to expose their home to a bigger market of buyers that just simply couldn't happen during shelter in place.  So, April was really the first month that we saw huge reductions in inventory of available homes, only the very serious or very motivated sellers put their home on the market, and were met with serious buyers as well, who helped prices pop in the pandemic in two of the three Northern Colorado markets.
Looking For a Realtor?    View My Testimonials
Northern Colorado Median Home Values
Northern Colorado Home Sales
Fort Collins (IRES Area 9, Including Fort Collins, Wellington, Timnath, & Western Larimer County)
The Fort Collins area recorded a record high median value in April, up to $445,000.  This was a 4.71% increase over April 2019 figures.  Because of extreme lack of available homes to purchase, serious buyers drove up prices on homes across the Fort Collins area with above list price competetive offers. Sales were down nearly 23% from this time last year as a good percentage of sellers decided to keep their home off the market until pandemic conditions improve.
Loveland/Berthoud (IRES Area 8, Including Loveland, Berthoud, & SW Larimer County)
The Loveland area has been in somewhat of a holding pattern during the pandemic, with prices remaning essentially steady, just scraping the underside of $400,000 in April.  Like Fort Collins, sales in Loveland were down in April as compared to April 2019, but only about 14%.  Prices have remained steady at or around $400,000.  Loveland is always in this middle ground: not as affordable as the Greeley market, and ultimately not as prized as the Fort Collins market, so it can often be overlooked by buyers who are somewhere in the middle ground.
Greeley/Evans (IRES Mail Cities Greeley and Evans)
The Greeley/Evans market also saw a pop during the pandemic with nearly a 7% median value gain in April as compared to April 2019.  The previous high water mark in Greeley was $325,000 in August of 2019, but that has been blown out of the water as the Greeley market hit $340,000.  Again, this was caused by limited homes available and with buyers competing for the best of the more affordable market.
In All Seriousness
This is a time for seriousness in the market.  It can give both buyers and sellers some comfort knowing that only serious people are at work.  If you're selling a home, it is for a specific reason or purpose – whether it's divorce, job loss/transfer, death or specific change of plans.  If you're buying in this market, it requires signing disclosures before every showing, masking up, disinfecting, and jumping through hoops just to see a home.  Buyers don't want the hassle or the headache unless they are serious.  On top of that, because of lack of inventory, you're not going to be putting in low-ball, non-serious offers. Everyone is working together to make this real estate market thrive through the pandemic and recession.
I provide the expert guidance, resources and confidence to easily make a move in Northern Colorado.  Every real estate transaction is unique and I work closely with you to develop a plan, strategy and approach to get the most out of your next sale or purchase. If you, a friend or a neighbor have a real estate need, please get in touch with me | Jared@TheCraftBroker.com or  970.222.1049
Subscribe to Market Reports     What's a Craft Broker?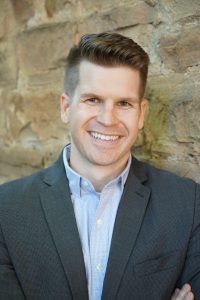 About the Author:  Jared Reimer is a native Coloradoan and an Associate Broker at Elevations Real Estate in Old Town Fort Collins.  He's a community advocate, business champion, blogger, leader, tireless volunteer, innovator, thinker and expert on all things real estate in Fort Collins and surrounding Northern Colorado.  You're likely to find Jared spending quality time outside with his wife, Kacie, and kids, Hudson and Isla, or sharing a beer or two with a friend throughout Fort Collins.  Call or text Jared at 970.222.1049 or email him at Jared@TheCraftBroker.com