It's been the same story for the last several months: increased competition, lack of available inventory, and continued low interest rates.  It's always interesting to see how the spring selling season will start, with a whimper or a bang.  This year, it's a bit in between the two.  So far through April, it's a bit of a mixed bag in the three markets I analyze.  In the more affordable markets, sales have been increasing, partially due to more inventory, but also because these areas offer more home for your money.  Don't be fooled though, higher end markets are still seeing strong activity, with multiple offers and above list bids.  All of these factors are leading to a steady gain in home prices across Northern Colorado.
Looking For a Realtor?    View My Testimonials
Northern Colorado Home Sales
Northern Colorado Median Home Values
Fort Collins (IRES Area 9, Including Fort Collins, Wellington, Timnath, & Western Larimer County)
Fort Collins is the only market in the region with a YTD decrease in home sales through April as compared to the same time period in 2018.  Down 10.34% this year, Fort Collins homeowners and builders have struggled to provide enough actively available homes to purchase to keep up with the fierce demand.  Fewer available homes translates to increased competition, and increased prices.  The April 2019 mark of $426,250 is an all time record for highest median value in the Fort Collins area, up just a hair from $425,000 last month.
Loveland/Berthoud (IRES Area 8, Including Loveland, Berthoud, & SW Larimer County)
The Loveland/Berthoud market has been able to outpace 2018 sales figures with 186 homes sold in April, this is a 15.53% increase compared to last year.  Because of the slight increase in sales, home prices have been at least somewhat tempered in the Loveland/Berthoud market, hovering at or around the $400,000 mark for the last year.  There are a handful of high end homes at the Heron Lakes/TPC Golf Course that will potentially be helping that median value to pop up, too.
Greeley/Evans (IRES Mail Cities Greeley and Evans)
Greeley just continues to chug right along.  Once known for being the most volatile market in the region (remember foreclosures?), now Greeley is consistent and reliable. Buyers who are priced out of Fort Collins and Loveland markets are flocking to Greeley, where new construction options are available, with plenty of space not found in less affordable markets.  The median value is up 9.71% from April 2018 to $318,146 – a new record in Greeley.  Considering that just 5 years ago, median values in Greeley were in the $190,000 range, plenty of Weld County homeowners are sitting on a cash cow.
New and available inventory is sorely needed after years and years of bottom of the barrel inventory levels.  This, paired with low interest rates, makes the spring and summer of 2019 one of the best years to move up, tapping into the equity you've got, putting it into a home that fits your new needs, and keeping your payment relatively in line with your comfort level.  If you're trying to figure out what your best move is, give me a call and we can chat about your options, financing, and logistics – planning is my bread and butter.
Subscribe to Market Reports     What's a Craft Broker?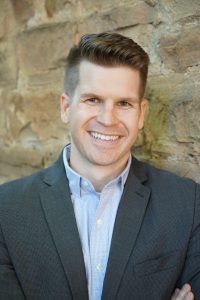 About the Author:  Jared Reimer is a native Coloradoan and an Associate Broker at Elevations Real Estate in Old Town Fort Collins.  He's a community advocate, business champion, blogger, leader, tireless volunteer, innovator, thinker and expert on all things real estate in Fort Collins and surrounding Northern Colorado.  You're likely to find Jared spending quality time outside with his wife, Kacie, and young son, Hudson, or sharing a beer or two with a friend throughout Fort Collins.  Call or text Jared at 970.222.1049 or email him at Jared@TheCraftBroker.com