Another month post-COVID and the Northern Colorado real estate market continues to scream ahead posting record home prices in August in Fort Collins and Loveland.  Not to be outdone, Greeley posted near record home prices in August as well.  The big boost was record low interest rates for purchases, providing a little bit more buying potential for those buyers who have been struggling to get a home under contract due to fierce summer competition.
Looking For a Realtor?    View My Testimonials
Northern Colorado Median Home Values
Northern Colorado Home Sales
Fort Collins (IRES Area 9, Including Fort Collins, Wellington, Timnath, & Western Larimer County)
The Fort Collins market was on fire, posting a record $460,000 median value while also increasing sales by over 12% as compared to August 2019.  The median value jumped 8.25% from last August.  There has been a huge wave of momentum post-COVID in Fort Collins – buyers are coming in droves and what little inventory there is is getting snatched up quickly.  For reference, the sales price vs. list price ratio was 99.28% in August, meaning there were very few deals to be had in the Fort Collins market.
Loveland/Berthoud (IRES Area 8, Including Loveland, Berthoud, & SW Larimer County)
Loveland/Berthoud had a great month as well, posting a record median value of $430,000, up nearly 5% from the year before. Just like in July, Loveland sales are through the roof, with a 22% gain as compared to August.  Just like in Fort Collins, low interest rates are helping Loveland buyers get into that next level of home – either upgrading space, location or both.
Greeley/Evans (IRES Mail Cities Greeley and Evans)
While the Greeley/Evans market didn't have a record breaking month, it was still a very solid August.  Median value was up again to $327,750 while sales were down just slightly, about 2% as compared to August 2019.  Greeley buyers may have used this interest rate opportunity to use increased buying power to get into less affordable but more desirable communities such as Windsor, Timnath, Fort Collins and Loveland, but since numbers are still very strong, this is likely just a blip on the radar.  COVID has hit Weld county a bit harder than Larimer, and since Weld County's economy is more volatile than Larimer's, we may see more short sales or foreclosures on the horizon.
What's Next?
Speaking of foreclosures and short sales, on the whole, we really aren't seeing much of either.  The only real situation in which a homeowner would need to sell a home as a short sale is if they recently purchased with a low downpayment, or, if they recently refinanced and pulled a lot of equity out and then lost a job due to the pandemic.  Foreclosures will be less frequent just because of the years and years of equity that most homeowners have – they could just sell if there is a hardship, and not at a loss. If we can weather the storm of this pandemic, we can get through anything here.
I provide the expert guidance, resources and confidence to easily make a move in Northern Colorado.  Every real estate transaction is unique and I work closely with you to develop a plan, strategy and approach to get the most out of your next sale or purchase. If you, a friend or a neighbor have a real estate need, please get in touch with me | Jared@TheCraftBroker.com or  970.222.1049
Subscribe to Market Reports     What's a Craft Broker?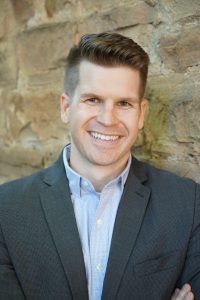 About the Author:  Jared Reimer is a native Coloradoan and an Associate Broker at Elevations Real Estate in Old Town Fort Collins.  He's a community advocate, business champion, blogger, leader, tireless volunteer, innovator, thinker and expert on all things real estate in Fort Collins and surrounding Northern Colorado.  You're likely to find Jared spending quality time outside with his wife, Kacie, and kids, Hudson and Isla, or sharing a beer or two with a friend throughout Fort Collins.  Call or text Jared at 970.222.1049 or email him at Jared@TheCraftBroker.com