We're at the peak of the selling season and it's certainly a busy one.  The homes closing in June and early July are the result of contracts written in May when the market begins to really cook.  Typically, after school lets out, we see a fury of buy/sell activity and this year is no different.  Every month, at least one area of the regions is hitting a new record value (Loveland/Berthoud & Greeley/Evans last month) – thanks in large part to continued demand, low interest rates and lack of quality, available inventory.  Across the board, sales were down about 15% in Fort Collins, Loveland, and Greeley/Evans, which was somewhat surprising to see during one of our busiest months.  See what's shaking up your individual market, below:
Looking For a Realtor?    View My Testimonials
Northern Colorado Median Home Values
Northern Colorado Home Sales
Fort Collins (IRES Area 9, Including Fort Collins, Wellington, Timnath, & Western Larimer County)
With a median value of $438,500 in June, Fort Collins homeowners continue to reap the rewards of a strong market, hoarding equity and leverage in a strong seller's market.  This represents a 4.40% increase over June 2018 figures.  June sales numbers, on the other hand, were down nearly 15% from June 2018, but the lower sales are nothing to panic about.  Low sales due to low inventory is the name of the game right now, you can't buy what isn't for sale.  One item of note, of the 296 homes sold in Fort Collins in June, 72% were conventional fixed rate loans (typically between 5-20% down) and 16% were cash purchases.  That means that 88% of purchases last month were low risk, higher downpayment purchases.  This just goes to show that the majority of buyers are in a healthy financial position to purchase and that higher downpayments might be necessary to win out on bidding wars. Cash is KING in Fort Collins.
Loveland/Berthoud (IRES Area 8, Including Loveland, Berthoud, & SW Larimer County)
The Loveland/Berthoud market had another solid month with median values up to $406,500 which represents a 4.22% increase over June 2018 values.  Loveland/Berthoud actually has a good amount of active inventory, so buyers who choose Loveland have a few more options available to them.  Loveland has had an interesting year so far, so I'm excited to see what the remainder of the year holds.  In May, Loveland reached it's highest ever median value, which has relaxed a bit, but with continued demand, higher end new construction coming online soon, and low interest rates, Loveland will be in a good position for the remainder of 2019. For comparison, 72% of Loveland/Berthoud buyers chose a conventional, fixed rate loan, and 9% of purchases were straight cash.  This means 81% of purchases were low risk, high downpayment loans.  Not as safe as Fort Collins, however, still very stable and responsible.
Greeley/Evans (IRES Mail Cities Greeley and Evans)
Greeley also posted a record high in May of $325,000, but relaxed just a bit to $320,000 in June.  This is an 8.62% increase from June 2018, so Greeley just keeps rolling upwards.  The area did only have 164 sales recorded in June, which is a 15% departure from last year.  But again, that's the name of the game.  Sellers continue to add to their coffers, while buyers compete for whatever is available.  Interesting note – only 56% of purchases in the Greeley/Evans area were conventional, fixed rate loans, and 6% were all cash.  That means 62% of purchases in the area were low risk, higher downpayment.  This goes to show that in the more affordable portions of the region, cash is tough to come by, so lower down payment loans are accepted more frequently.  This, to me, is an indication of a more volatile market, when the economy turns south.  Something to keep in mind.
With interest rates remaining low, demand high and prices at record levels, if you own a home and are considering a move, 2019 is a great year to move up.  I have a few different strategies to maximize your existing investment – whether moving up, renovating, or keeping your current home as a rental, this is an opportunity to really create some long term wealth and capitalize on Northern Colorado's incredible growth.  Shoot me a text and I'll get back to you immediately – 970.222.1049
Subscribe to Market Reports     What's a Craft Broker?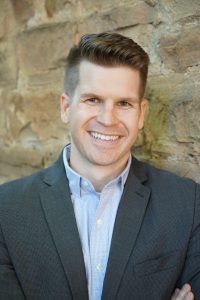 About the Author:  Jared Reimer is a native Coloradoan and an Associate Broker at Elevations Real Estate in Old Town Fort Collins.  He's a community advocate, business champion, blogger, leader, tireless volunteer, innovator, thinker and expert on all things real estate in Fort Collins and surrounding Northern Colorado.  You're likely to find Jared spending quality time outside with his wife, Kacie, and young son, Hudson, or sharing a beer or two with a friend throughout Fort Collins.  Call or text Jared at 970.222.1049 or email him at Jared@TheCraftBroker.com