If you're nearing retirement, or working towards downsizing, there are strategies that you can use NOW to help save money, create wealth, and give you flexibility if your plans change.  Let's face it – real estate isn't getting cheaper. Every month that passes, real estate prices continue their upward appreciation.  Wouldn't it to be nice to have your retirement home now? With a little extra forethought, you can pull off what smart and savvy retirees do.  Here's the plan:  buy your downsize/retirement home now, rent it out until you are ready to make your move and make additional income, then when the time is right, you have a home to move to that adds flexibility and freedom for you.  A true win-win.
Consider where you would want to live when retirement or downsizing comes along.  Do you want a large single family home to host guests and grandkids? Or do you want a lock and leave condo or townhome with minimal maintenance and upkeep so you can travel at will? Do you want to be in a retirement village or something familiar in your current community?  There are tons of options, but only you will know what feels like the right fit.  You also know if you feel like you have 2 years before you move in, or 10 years.  Either way, you're buying in today's dollars and you'll be able to have tenants cover all your expenses while your equity grows and grows.
Renting your future home is not as difficult as you might think.  Of course, I always suggest enlisting a property manager to make it as easy as possible.  They will handle tenant placement, leasing, coordinating repairs and fixes, and all the inconveniences that would make it less enjoyable for you.  You can have your expenses covered by your renters and also, have a little extra cash flow left over.  This can be used to supplement your future retirement, travel or upgrades when you move in.
Where the best benefit comes is future flexibility.  If your plan works out and you retire when you want, then you have a lovely home, already purchased and ready to move in to.  What happens if your plans don't work? Let's say a spouse passes away and the home is no longer a good fit.  You could sell the home and use those proceeds for a downpayment on something better.  Or, you could continue to use the rental as a cash-flow generating asset and find something different without selling.  If you decide that a new community is a better fit, you can sell it and work on another opportunity.  It affords you endless flexibility and opportunity.  What if you need to accelerate your downsizing plans? Easy enough, wait out the end of a lease and move in.  It's as simple as that.  You don't have to make a rushed or forced decision when life is already difficult.  You can take your time and make a smart decision now.
A downside to this plan is that since it is an investment property when you purchase it, you'll have to get investor financing, which means a bit higher interest rate and payment.  It is an option, once you live in the home, to refinance at owner occupied financing, if advantageous.  Where it does make a lot of financial sense is purchasing a future retirement/downsize home while you still have income and qualifying potential.  Often times, when retired, your income is reduced quite a bit and you won't be able to qualify for a second home.  While you still have your day job, buy the next home and make it easy on yourself.
Of course, be sure to talk with your attorney and CPA to discuss the most advantageous options for you.  Take this plan a step further and rent out your current home for additional cash flow once you move into our retirement home. Use that income to supplement your retirement even further and pass on generational wealth to your family.  This is certainly not something that everyone is doing so give me a call or shoot me a message to get more details.  It's easier than you think.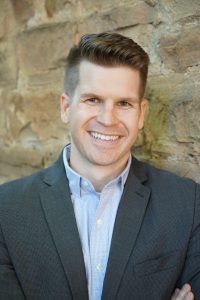 About the Author:  Jared Reimer is a native Coloradoan and an Associate Broker at Elevations Real Estate in Old Town Fort Collins.  He's a community advocate, business champion, blogger, leader, tireless volunteer, innovator, thinker and expert on all things real estate in Fort Collins and surrounding Northern Colorado.  You're likely to find Jared spending quality time outside with his wife, Kacie, and his kids, Hudson and Isla, or sharing a beer or two with a friend throughout Fort Collins.  Call or text Jared at 970.222.1049 or email him at Jared@TheCraftBroker.com