This week, the great game of baseball played their annual mid-summer all star game showcasing some of the game's most talented athletes.  There were big hitters, crafty pitchers, and accomplished defensive stars.  I love baseball.  I've been playing it as long as I can remember.  I know there are plenty of folks out there that see it as a boring, long-winded hobby, but for those of you who truly understand the sport, you know that baseball can teach you a lot about life.
One particularly simple, yet very understated, detail in the great game is running out a groundball.  For those of you not familiar with the sport, grounders are a pretty typical and mundane occurrence.  The batter, in his attempt to get a hit, puts the ball on the ground.  In most cases, a defensive player will field the ball, throw over to first base for a quick and easy out.  According to FanGraphs, a leader in sports statistics, since 2002, 44% of balls in play were ground balls.  In some cases, the batter will "hit it where they ain't" and safely get on base, but typically, ground balls are a routine, easy out.
Here are dozens of examples of how routine a ground ball out can be…
With how routine, simple and straightforward a groundball is, you often see players lollygag down the line, knowing that in all likelyhood, the throw will beat them to first base for an out.  With 162 games in a season, not counting post-season, you've got to find ways to reserve energy and prevent injuries, I get it.  But, with consistent hustle, players can turn a routine out into a much more difficult scenario.
Hustle can change the game.  If you're running out a ground ball, meaning you're giving it your maximum effort, your effort influences the defense.  Hustle from you can cause an error, either fielding or throwing, or cause the defense to double clutch or rush a throw.  They'll remember the guy who hustled.  Even though there's a good chance you'll still be out, the extra hustle will add up over time, creating more times on base and more opportunity for your team to score.
It's like that in life.  We do the mundane, routine tasks in our day to day, at work and at home.  Often times we may not give it our best, maybe just "good enough" or we leave the passion out of our job or time with family.  In my real estate world, there are dozens and dozens of boring tasks – contracts, paperwork, showings, market reports, blogging and client meetings.  Most of these things are behind the scenes.  Nobody would know if I put in extra effort or not, so what's the point?
The point is, as in baseball, the additional effort, the extra hustle, and doing the boring, mundane things exceptionally well will add up over time.  You may not see the benefits every day.  Somedays, your groundballs will be outs not matter how hard you hustle, but knowing that you hustled will make all the difference.  Over the years, putting passion and joyful effort into what you do on a daily basis will always put you out ahead.  Join me in always doing your best.
As the hall of famer Wade Boggs mentioned: "It doesn't take any ability to hustle".
Here is a video montage of players beating out ground balls: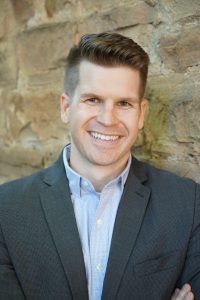 About the Author:  Jared Reimer is a native Coloradoan and an Associate Broker at Elevations Real Estate in Old Town Fort Collins.  He's a community advocate, business champion, blogger, leader, tireless volunteer, innovator, thinker and expert on all things real estate in Fort Collins and surrounding Northern Colorado.  You're likely to find Jared spending quality time outside with his wife, Kacie, and young son, Hudson, or sharing a beer or two with a friend throughout Fort Collins.  Call or text Jared at 970.222.1049 or email him at Jared@TheCraftBroker.com