The Northern Colorado real estate market is in full slowdown mode as the "new normal" begins to pan out – higher interest rates keeping many buyers on the sidelines, while now sellers are competing for buyers who are brave enough to take on the 6-7% interest rate environment.  There is plenty of pain on either side of the transaction at this point.  Buyers have to bite the bullet and take a leap of faith that if they over extend themselves, they will be able to refinance with expected lower rates in the next year, hoping that prices don't creep further down after purchasing.  Also keeping their eyes on eroding home values are home sellers – who have to price their homes ultra competitively to lure buyers.  Sellers are adding incentives to help buyers pay down interest rates and are up for negotiating much more in inspection items.  Additionally, inventories of available homes across the region have dropped significantly, so although there are fewer homes, there are also fewer buyers picking them over.  Definitely a complete 180 versus late last year.  At the end of the day, we are all adjusting to the impacts of the rates and we rely on data to drive our decisions.  If you're on the outside looking in, nobody is feeling settled in this market – not buyers, sellers or realtors.
Looking For a Realtor?    View My Testimonials
Northern Colorado Median Home Values
Northern Colorado Home Sales
Fort Collins (IRES Area 9, Including Fort Collins, Wellington, Timnath, & Western Larimer County)
Fort Collins home values have taken a hit in the last few months and it appears as if a downward trend is likely until we can find balance between interest rate sticker shock and supply.  Sales were down 33% from October of 2021, even with better inventory.  Supply is strong, with the area's highest October inventory levels since 2019, but the amount of buyers out there is really lagging.  Because of that, home values are at $570,000 – up nearly 12% from this time last year, but still pretty well off the highs of May and June of this year.  Year to date, Fort Collins is up nearly 17% from 2021.  There may be a bit more that prices can fall before they hit a breaking point.
Loveland/Berthoud (IRES Area 8, Including Loveland, Berthoud, & SW Larimer County)
The Loveland/Berthoud was hammered in October as well, with a median value coming back down to $540,000.  Sales were down about 23% as compared to October 2021.  Like Fort Collins, this is the highest level of inventory that Loveland has seen in October since 2019, the only difference there is that rates were still in the 4% range – where monthly payments were more affordable and palatable.
Greeley/Evans (IRES Mail Cities Greeley and Evans)
The Greeley/Evans market is the only market in the region that has more year to date sales than 2021, but that is eroding quickly.  By the end of the year, it will likely be negative, as it saw a 17% drop in sales as compared to October 2021.  Prices also fell back down to earth, posting a $405,000 median value as compared to the $399,550 median value in October of 2021.  The 1.36% year over year increase is the smallest increase in recent memory.  Greeley/Evans is the most volatile market in the region, meaning that smaller changes have bigger effects on sales and home values.
Inventory
Inventory is very strong, although it is dropping off pretty quickly as we head into the dead-zone between Thanksgiving and Christmas. Inventory is heavily buoyed by homes staying on the market longer than usual, not gains in homes coming on the market.  We have to remember that sellers typically have a home they need to move to, and although it is easier to buy in the current market, it is more expensive to buy even with a small drop in prices.  These sellers may stay put, bringing inventory levels back down, along with seasonal trends.  Soon enough we may see 2021 inventory levels if rates don't come back down.
Percent of List Price to Sold Price
It's looking like, at least for now, home buyers are getting about a 1-1.5% discount on list prices across the board.  For now, I expect those discounts to stick as home sellers adjust to the new norm, and price their homes realistically and competitively to attract more buyers.
I provide the expert guidance, resources and confidence to easily make a move in Northern Colorado.  Every real estate transaction is unique and I work closely with you to develop a plan, strategy and approach to get the most out of your next sale or purchase. If you, a friend or a neighbor have a real estate need, please get in touch with me | Jared@TheCraftBroker.com or  970.222.1049
Subscribe to Market Reports     What's a Craft Broker?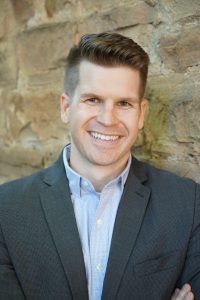 About the Author:  Jared Reimer is a native Coloradoan and an Associate Broker at Elevations Real Estate in Old Town Fort Collins.  He's a community advocate, business champion, blogger, leader, tireless volunteer, innovator, thinker and expert on all things real estate in Fort Collins and surrounding Northern Colorado.  You're likely to find Jared spending quality time outside with his wife, Kacie, and kids, Hudson and Isla, or sharing a beer or two with a friend throughout Fort Collins.  Call or text Jared at 970.222.1049 or email him at Jared@TheCraftBroker.com