October was far from the typical month in Northern Colorado, buoyed by low interest rates and continual, fierce demand for homes in the area.  In general, October is a transitional month from the end of the "busy" market to the beginning of the "slow" season. When the weather turns, kids go back to school and holidays approach, we see a drop off in available inventory.  The drop in inventory happened (as usual) but demand of any and all homes were strong, driving prices up around the region, while sales surged.
Looking For a Realtor?    View My Testimonials
Northern Colorado Median Home Values
Northern Colorado Home Sales
Fort Collins (IRES Area 9, Including Fort Collins, Wellington, Timnath, & Western Larimer County)
I'm going to coin a new phrase here: the "COVID shift".  The numbers we have seen in Fort Collins in September and October are usually more indicative of the July/August timeframe.  Because of a couple months of COVID restrictions, the COVID shift is still strong deep into the year.  Fort Collins had a 10% increase in prices over October 2019's values, up to $460,000, while posting a 41.25% increase in sales. Truly incredible.
Loveland/Berthoud (IRES Area 8, Including Loveland, Berthoud, & SW Larimer County)
Also experiencing a huge COVID shift is the Loveland/Berthoud market.  Similar to Fort Collins, prices were up 20% to $442,748, however, that is 20% above a dismal October 2019 in Loveland which was more of a statistical anomaly.  Just like Fort Collins, sales surged 40% over last years sales as well.
Greeley/Evans (IRES Mail Cities Greeley and Evans)
Greeley didn't have as huge of a surge in price and sales as the other two markets, but came in with respectable 10% increase in median value, up to $337,500 along with a 8% increase in sales.  Greeley is managing to keep a bit more inventory around later on into the year which is helping to feed the demand (a bit).
Trends
Over the last year, it seems that buyers are utilizing whatever budget they have to be in the areas they want, rather than using their budget to get the biggest home while settling for a less than desirable area.  Although the Greeley market is affordable, for the same budget, one could downsize a bit and end up in a smaller home, condo or townhome in a more desirable area in Fort Collins, Windsor or Loveland – closer to better schools, jobs and amenities.  We have seen a surge in attached homes (townhomes and condos) while similarly priced options are still available in Greeley.  It just shows you that buyers can sacrifice on space, condition and "nice things" while they wouldn't want to sacrifice on location.
I provide the expert guidance, resources and confidence to easily make a move in Northern Colorado.  Every real estate transaction is unique and I work closely with you to develop a plan, strategy and approach to get the most out of your next sale or purchase. If you, a friend or a neighbor have a real estate need, please get in touch with me | Jared@TheCraftBroker.com or  970.222.1049
Subscribe to Market Reports     What's a Craft Broker?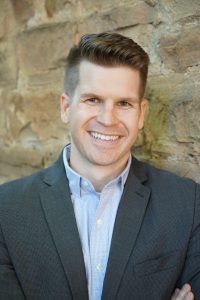 About the Author:  Jared Reimer is a native Coloradoan and an Associate Broker at Elevations Real Estate in Old Town Fort Collins.  He's a community advocate, business champion, blogger, leader, tireless volunteer, innovator, thinker and expert on all things real estate in Fort Collins and surrounding Northern Colorado.  You're likely to find Jared spending quality time outside with his wife, Kacie, and kids, Hudson and Isla, or sharing a beer or two with a friend throughout Fort Collins.  Call or text Jared at 970.222.1049 or email him at Jared@TheCraftBroker.com