May sales data was the hardest hit by the COVID pandemic as in-person showings were shut down or completely restricted from late March through April, when executed contracts would result in a May closing.  As a result, May 2020 sales figures look like a horror flim, however, low sales didn't negatively affect prices in the slightest.  Even through COVID, sellers weren't giving away properties, and the buyers who were in the market, were eager to pay fair prices.
Looking For a Realtor?    View My Testimonials
Northern Colorado Median Home Values
Northern Colorado Home Sales
Fort Collins (IRES Area 9, Including Fort Collins, Wellington, Timnath, & Western Larimer County)
The Fort Collins market had another moderate value increase in May, up 3.29% as compared to May of 2019, to $439,000.  Demand is continuing to be relentless as buyers, who are eager to find a home while interest rates are low, are able to spend a bit more to get what they want and need.  Because of the COVID stay at home orders, sales were down nearly 45% in the area just due to very few sellers testing the waters during COVID.  Those who did were surprised by full price (or near full price) offers.
Loveland/Berthoud (IRES Area 8, Including Loveland, Berthoud, & SW Larimer County)
The Loveland area had a marginal drop in median value in May, however, it was because of an outlier month in May of 2019.  Prices were down to $404,000, about a 4% decrease, but still above the $400k mark that Loveland has been hovering around for the better part of the last year.  Just like Fort Collins, there was a substantial drop in sales due to the stay at home order.  The Loveland/Berthoud market also saw nearly a 45% decrease in sales during the height of the COVID restrictions.
Greeley/Evans (IRES Mail Cities Greeley and Evans)
In Greeley, it was very much in line with the rest of the region, posting a 49% decrease in sales as compared to May 2019.  Just like Loveland, the Greeley/Evans area saw a 2.57% decrease in median value, down to $318,195. However, that is still a very robust median value for the area.  Since interest rates plunged, it could be possible that buyers who once sought out the affordable Greeley market, began eyeing Fort Collins or Loveland because their housing dollar stretched further.  Either way, demand was very strong in the market and prices are continuing to climb.
Where is Housing Headed
It appears that at least in Northern Colorado, the market was oblivious to the pandemic.  We have seen no evidence of prices coming down, either due to defaults/foreclosures or lack of demand.  While those issues could come further on down the road, it seems like low interest rates are allowing buyers to be as aggresive as possible with their offers, continually driving up prices across the region.  Sellers need to understand that this is still a very strong market for them – with plenty of willing buyers.  Buyers face competition, but some of the best rates and buying conditions available.  Although its not a blanced market in terms of supply vs demand, it's certainly a market where both sides can get exactly what they want. Contact me to get started.
I provide the expert guidance, resources and confidence to easily make a move in Northern Colorado.  Every real estate transaction is unique and I work closely with you to develop a plan, strategy and approach to get the most out of your next sale or purchase. If you, a friend or a neighbor have a real estate need, please get in touch with me | Jared@TheCraftBroker.com or  970.222.1049
Subscribe to Market Reports     What's a Craft Broker?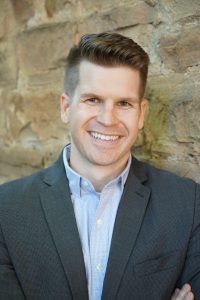 About the Author:  Jared Reimer is a native Coloradoan and an Associate Broker at Elevations Real Estate in Old Town Fort Collins.  He's a community advocate, business champion, blogger, leader, tireless volunteer, innovator, thinker and expert on all things real estate in Fort Collins and surrounding Northern Colorado.  You're likely to find Jared spending quality time outside with his wife, Kacie, and kids, Hudson and Isla, or sharing a beer or two with a friend throughout Fort Collins.  Call or text Jared at 970.222.1049 or email him at Jared@TheCraftBroker.com