November was another strong "carry-over" month for real estate in Northern Colorado as strong demand for available homes coupled with low interest rates kept sales strong.  Since March, April and most of May were stifled by the pandemic restrictions, we're seeing a lot of carry over as demand still stays quite strong through the cooler months of the selling season.  Typically, we see a drop off in homes available and demand after Labor Day, but things are still surging ahead.  It's a good problem to have.
Looking For a Realtor?    View My Testimonials
Northern Colorado Median Home Values
Northern Colorado Home Sales
Fort Collins (IRES Area 9, Including Fort Collins, Wellington, Timnath, & Western Larimer County)
Fort Collins saw a dip in median value as compared to September and October, however stayed very strong in relation to November 2019's median value, up 6.36% to $437,850.  Coupled with a 6% increase in sales as compared to last year, and Fort Collins is having a very strong month.  By all accounts, prices and demand will remain very strong through the rest of the year, too.
Loveland/Berthoud (IRES Area 8, Including Loveland, Berthoud, & SW Larimer County)
Loveland/Berthoud is outpacing the remainder of the region with another month of incredible sales, up 26% from November 2019.  At this point, we are closing in on a 20% increase in the number of homes sold in Loveland/Berthoud in 2020 from 2019 – which is quite a feat, nearly 450 homes extra.  On top of that, median values in Loveland have popped to $422,000, up 8.14% from November 2019.  All great news for those in the Loveland/Berthoud area who have seen a pretty marginal increase in prices over the last 18 months.
Greeley/Evans (IRES Mail Cities Greeley and Evans)
Greeley had a very steady and strong November as median home values jumped up to $340,000, up 8.14% from November of 2019 – homeowners are building great equity in Greeley and are using that extra cash to sell and purchase newer, better, or bigger homes with low interest rates. Greeley also had 6% more sales in November as compared to last year and even though sales were reduced during the pandemic, by the end of the year, it should be right in line with 2019.
Trends
Time after time, I can't mention enough that it's a great market to move up in.  Using the equity you have to get up to the next level of home, whatever that is, at low interest rates – you may even have a similar or lower payment!  Another great move for those looking to downsize is sell, find your downsized gem and pay cash for it and have no mortgage during your golden years – now that can't be beat.  Every situation is different, and I want to work on a plan with you to take you to your next home.
I provide the expert guidance, resources and confidence to easily make a move in Northern Colorado.  Every real estate transaction is unique and I work closely with you to develop a plan, strategy and approach to get the most out of your next sale or purchase. If you, a friend or a neighbor have a real estate need, please get in touch with me | Jared@TheCraftBroker.com or  970.222.1049
Subscribe to Market Reports     What's a Craft Broker?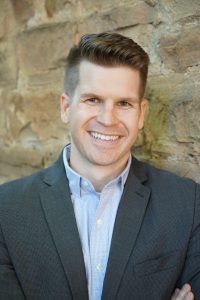 About the Author:  Jared Reimer is a native Coloradoan and an Associate Broker at Elevations Real Estate in Old Town Fort Collins.  He's a community advocate, business champion, blogger, leader, tireless volunteer, innovator, thinker and expert on all things real estate in Fort Collins and surrounding Northern Colorado.  You're likely to find Jared spending quality time outside with his wife, Kacie, and kids, Hudson and Isla, or sharing a beer or two with a friend throughout Fort Collins.  Call or text Jared at 970.222.1049 or email him at Jared@TheCraftBroker.com