We had snow last week.  Football is back.  School is (kinda) in session.  Pumpkin spice is in the air, along with forest fire smoke.  Fall is just around the corner and winter is close behind it.  Life comes at you fast this time of year and before you know it, CHRISTMAS is over.  Because this time of year is busy and hectic, if you're looking to sell your house in the next 6 months, NOW is the time to get started.  Below are my best tips to set you up for a fall or winter sale.
Landscape Touch Up
Before the leaves fall and really gum up your flower beds and bushes, now is the time to get out while the weather is still warm and tackle your last remaining landscaping projects.  Freshen up your beds with mulch, trim back your bushes, fertilize and water your lawn.  Not only does this help keep your grass looking its best into late fall, it also gives it a head start in spring.  Keep the falling leaves raked so they don't pile up and mat your lawn.  Cut down your summer flowers and harvest your vegetables from raised beds.  Having a clean and tidy exterior gives the impression you take great care of your entire home, and you do, right?  Shoot me a text or email and I'll provide some landscapers to help you complete this task.
Photography
Because you've got a tidy yard and everything is looking tip-top, why not take photography while you can still take advantage of a pretty yard?  This is my biggest fall strategy.  Imagine you list your home in January and your home has bright, verdant photography and your neighbor has grey, brown, winter doldrums photography.  Who's house is going to stand out?  If you're considering a fall or winter sale, let's get exterior pics taken NOW, and then work on the listing details later.
Pricing Strategy
Pricing during the fall and winter can be a little different.  You'll have fewer sales out there and fewer active homes to compare yourself to.  That's why it's smart to start the process now, using the last handful of summer comparables to help accurately price your home.  Contact me today to learn more about my pricing strategies to get you top dollar.
Timing
I always say "there's never a bad time to sell or buy a home" and that is completely true, however, timing your sale in winter takes a little forward thinking.  Typically, the time of least movement is between Thanksgiving and Christmas.  There are still motivated buyers during this timeframe, but, with bad weather and showing your house in the Christmas season, this is the least opportune time to list your home.  If you don't have a hard deadline to put your house on the market, consider around Halloween – which will result in a closing in early December, or, after New Year's Day.
Bottom line, no matter when you list your home, you're going to have to plan ahead, but working towards a fall or winter sale takes a little more forethought and effort to make it work.  About 40% of homes sell between September and March, so there is no shortage of buyers looking for a home like yours.  Paired with the right agent to develop the right approach and strategy, you'll have no problem selling your home in the fall or winter. Call me today to get started.
Selling Soon? Learn How I Sell Your Home for Top Dollar!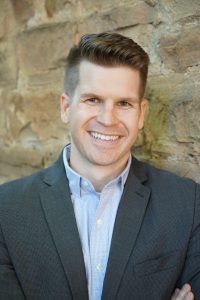 About the Author:  Jared Reimer is a native Coloradoan and an Associate Broker at Elevations Real Estate in Old Town Fort Collins.  He's a community advocate, business champion, blogger, leader, tireless volunteer, innovator, thinker and expert on all things real estate in Fort Collins and surrounding Northern Colorado.  You're likely to find Jared spending quality time outside with his wife, Kacie, and his kids, Hudson and Isla, or sharing a beer or two with a friend throughout Fort Collins.  Call or text Jared at 970.222.1049 or email him at Jared@TheCraftBroker.com