While the headline "prices reverse course" can seem ominous, we need to put it in the right perspective.  First, as indicated below, all median values are up nearly between 9.6% and 12.11% as compared to 2017 values.  10%+ value increases are nothing to sneeze at – it is generally a $40,000+ appreciation in a median home in just one year.  Your house has a reasonable full time job!  Additionally, 10% value increases are not healthy or sustainable either.  It could be possible that buyers are taking a breather from the intense competition seen in May, June and July or it could be that rising interest rates are really starting to cut into buying power.  The jury is still out, and in the winter months, it is difficult to sense a pattern or trend, simply because our sample sizes of sales and active homes is pretty small.  Time will tell if this trend is a blip on the radar or a larger pattern of more stable and reasonable price appreciations of 4-6% rather than 10%+.
Northern Colorado Home Sales
Northern Colorado Median Home Values
Related Articles
There's Never a Bad Time to Sell Your Home  |  Selling a Luxury Home
Greeley/Evans
Greeley/Evans is still up above the $300k mark and is the only Northern Colorado market that did not experience a drop-off in median value from August numbers.  Its 151 sales in September represented a very modest decrease of 1.3% as compared to 2017, but in a community of 120,000 residents, 150ish sales is about as low as you can go, although, we expect just around 100 sales in the doldrums of January.  Because Greeley is the region's most affordable community, we'll likely see continued upward momentum on median values as buyers potentially lose interest in expensive communities.
Loveland/Berthoud
The Loveland/Berthoud market dropped back down below the $400,000 mark in September, however, the median value of $386,900 is still nearly 12% higher than September 2017 figures.  But, September 2017's median value of $347,000 was a pretty large outlier in an otherwise $385k+ timeframe.  So that 12% increase is skewed.  My outlook on Loveland: being the 2nd most affordable community will always keep it attractive.  Locationally superior for commuters as compared to Greeley, and more affordable than Fort Collins, Loveland will keep appreciating at reasonable rates for the foreseeable future.
Fort Collins
Fort Collins saw a pretty large drop from $425,000 in August to $405,000 in September, but again, this is still 12% higher than 2017 figures.  With pressure from increasing interest rates, and a lot of buyers dropping out of the game for a while after a busy summer season, competition on homes has waned, multiple offers have relaxed, and sellers are seeing their homes on the market a bit longer before the right offer comes along.  Anecdotally, several agents have lenders have felt a cooling off in the Fort Collins market.  My thoughts are that this is the temporary cooling of a red hot market.  We may have a handful of months of somewhat lower than expected prices, however, it'll return as demand creeps up in the early spring.
If you're a buyer and you need to make sense of your options, contact me for a strategy session.  If you're a seller wanting to get the most from your home while navigating multiple offers, showings and closing scenarios, let's make a plan to get you into your next home. Contact me by text or phone at 970.222.1049 or by email at Jared@TheCraftBroker.com.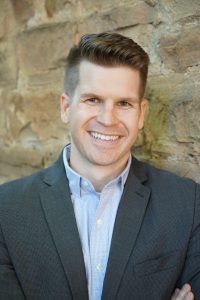 About the Author:  Jared Reimer is a native Coloradoan and an Associate Broker at Elevations Real Estate in Old Town Fort Collins.  He's a community advocate, business champion, blogger, leader, tireless volunteer, innovator, thinker and expert on all things real estate in Fort Collins and surrounding Northern Colorado.  You're likely to find Jared spending quality time outside with his wife, Kacie, and young son, Hudson, or sharing a beer or two with a friend throughout Fort Collins.  Call or text Jared at 970.222.1049 or email him at Jared@TheCraftBroker.com