One half of 2022 is in the books and it has been an adventure to say the least.  At the beginning of the year it seemed as if it would be "business as usual" – fast paced market, huge gains and intense competition for very few homes, but inflationary concerns have led to almost a 2% increase in rates which might help the market cool down a bit for the rest of the year, however, there is still no cooldown in Northern Colorado real estate.
Looking For a Realtor?    View My Testimonials
Northern Colorado Median Home Values
Northern Colorado Home Sales
Fort Collins (IRES Area 9, Including Fort Collins, Wellington, Timnath, & Western Larimer County)
Finally some inventory has returned to the Fort Collins market, nearly doubling the amount of homes available in June 2022 from May 2022, and well over double the amount of homes that were on the market in June 2021.  I believe the increase in the amount of homes for sale is due to a bit of a rush to get homes on the market at great prices before the dust settles with increasing interest rates, or, sellers are finally seeing that this might be where they perceive the "peak" in the market it after a decade of increasing prices.  Whatever the reason, an increase in available homes did not change lower the median value, still up to $630,000, 23.5% over June 2021's median.  Sales are still down 16% over last year, so there is a lot of ground to make up in the last half of the year.
Loveland/Berthoud (IRES Area 8, Including Loveland, Berthoud, & SW Larimer County)
The Loveland/Berthoud had a great month as well, posting a 18.22% increase in median value over June 2022, up all the way to $545,000.  Loveland's inventory numbers are also up over double from last year, which is a welcomed sight for many buyers – options with potentially a bit less competition.  Sales in the area are still slightly depressed from 2021, down about 10% overall, but not as deeply depressed as Fort Collins.  In times of high prices, more affordable markets tend to snag more buyers.
Greeley/Evans (IRES Mail Cities Greeley and Evans)
Speaking of a more "affordable" market, Greeley/Evans continues to inch higher, while also showing huge gains in sales.  Greeley's median value is up to $447,450, 19.5% higher than June of 2021, even while sales are up 23% year to date.  Just like the remainder of the region, finally some inventory has come on, doubling figures from this time last year.
Inventory
As mentioned above, June 2022 had a big jump across the board in terms of inventory, but the June/July timeframe is usually the peak for inventory, so if we get through August and still have a big chunk of homes available, that will mean that we can expect a bit of a slowdown.  More inventory with demand spread out can only mean a relaxing market.  But, I am curious to see how much buyer demand is still out there – who is still interested in shopping with higher rates?  Time will tell.
Percent of List Price to Sold Price
It does appear that rates have cooled down the insane trajectory of prices, as evidenced by the percentage of list price to sold price below.  While most homes sold between 1.5-2% above list price in June 2022,  it is not as high as in April (prior to rates increasing) when it was closer to 3-5% above list price.  This definitely shows that competition is cooling – but that doesn't mean prices can't continue to increase in a healthy manner.
I provide the expert guidance, resources and confidence to easily make a move in Northern Colorado.  Every real estate transaction is unique and I work closely with you to develop a plan, strategy and approach to get the most out of your next sale or purchase. If you, a friend or a neighbor have a real estate need, please get in touch with me | Jared@TheCraftBroker.com or  970.222.1049
Subscribe to Market Reports     What's a Craft Broker?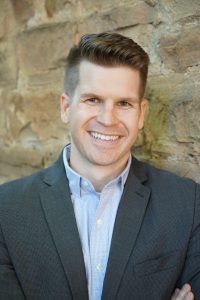 About the Author:  Jared Reimer is a native Coloradoan and an Associate Broker at Elevations Real Estate in Old Town Fort Collins.  He's a community advocate, business champion, blogger, leader, tireless volunteer, innovator, thinker and expert on all things real estate in Fort Collins and surrounding Northern Colorado.  You're likely to find Jared spending quality time outside with his wife, Kacie, and kids, Hudson and Isla, or sharing a beer or two with a friend throughout Fort Collins.  Call or text Jared at 970.222.1049 or email him at Jared@TheCraftBroker.com