Just because the low inventory market heavily favors sellers does not mean that selling your home is "easy".  In fact, it's much harder to expertly prepare your house for a sale, especially when you might expect 20-30 showings and a dozen offers.  If that's what you're expecting, then you need to be perfectly prepared and ready to take advantage of the demand.  If not, you'll be overlooked for more favorable options, and you'll end up dealing with less desirable buyers.  Here are the 5 p's of selling your home that I use to expertly prepare you for the fast paced market.
Personalization
Before we even think about listing your home, we need to work on a specific strategy to help you accomplish your goals.  This starts with a personalized approach.  We talk about the outcomes you're hoping to achieve, whether you are moving up or downsizing, what your financial goals are and even how you like to be communicated with. We discuss your timeline so you can easily understand every step of the process.   Everything I do can be personalized to help you feel most comfortable when selling your home.  We need to be educated and have a plan on what we'll do when we see 10+ offers and how we'll sift through them to find the best option.
Preparation
Of course there is plenty of paperwork, disclosures and information that we prepare and gather prior to listing your home.  It isn't just an administrative task, it's a specific approach designed to provide potential buyers with all the information they need to make a quick, informed decision to put an offer in.  Beyond the paperwork, we work to declutter and stage your home to help you put your best foot forward for photography, videography and showings.  When your home shines, demand increases – both with online and in person views.
Presentation
My goal is to present an easy to see, easy to love and easy to offer on home.  It's as simple as that.  From making the home easily available to tour, to providing even more information in the home to answer the buyer's questions, if we can present the buyer with a perfect home so they have no option but to write an offer, we set ourselves up for success.
Promotion
This is what I do best.  After all the personalization and preparation your home will be in the right spot to be promoted.  Marketing your home to the most number of eyeballs is no easy task.  We start with the MLS where about 93% of listings sell, which is then distributed to all the listing portals (Zillow, Trulia, Realtor.com, Redfin, etc) and cooperating brokerage websites.  Within an hour of listing, your home is in front of and available to an international audience.  On top of that, your home is promoted through social media – youtube, facebook, twitter and instagram to market to our target audience.  Again, this is where some personalization comes in – hitting a specific buyer pool most likely to fall in love with your home.
Pricing
Pricing these days is just as important as it has ever been.  While it's pretty simple to not price your home too low, there is a lot of tact required to not list it too high.  Trying to take advantage of high demand could blow up in your face if you're priced too high.  The best strategy is to price it where comparable homes suggest, and let the buyer demand drive up price.  This usually gets you better prices, and more importantly, better buyers.  When buyers compete, you win.  You get better terms, better financing, and a simpler transaction.  If you price it too high, while you may get an offer or two, you might be stuck with a worse buyer.  Pricing is always the most important step because it affects who sees your home the most.
Of course, this is not a comprehensive description of all the services I provide but it is a quick glance into how I operate and provide you with the best chance of exceeding your expectations when selling your home.  If you are kicking the tires, deciding if you want to jump into this market, selling or buying, give me a call for a no obligation, casual meeting to get started.  I'm ready to hit the ground running.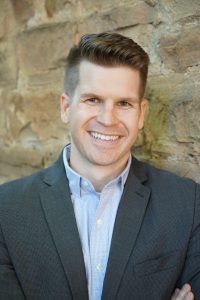 About the Author:  Jared Reimer is a native Coloradoan and an Associate Broker at Elevations Real Estate in Old Town Fort Collins.  He's a community advocate, business champion, blogger, leader, tireless volunteer, innovator, thinker and expert on all things real estate in Fort Collins and surrounding Northern Colorado.  You're likely to find Jared spending quality time outside with his wife, Kacie, and his kids, Hudson and Isla, or sharing a beer or two with a friend throughout Fort Collins.  Call or text Jared at 970.222.1049 or email him at Jared@TheCraftBroker.com