Can you believe it's already back to school time in Northern Colorado?  This is the time of year we all take a collective (yet short) pause to catch our breath and gear up for the action between Labor Day and Thanksgiving.  Speaking of action, Greeley had a HUGE jump in sales in July, which single-handedly put sales in the area into positive territory as compared to 2017.
Northern Colorado Home Sales
Northern Colorado Median Home Values
Related Articles
There's Never a Bad Time to Sell Your Home  |  Selling a Luxury Home
Greeley/Evans
You would think that a huge jump in sales in the Greeley/Evans would be associated with a drop in median value, since a larger number of sales, means a larger number of available homes, which might mean decreased buyer competition, which leads to lower prices. But, it appears that a large portion of those sales in July were new construction homes, finally getting delivered.  In July of 2018, nearly 25% of homes sold were new construction as compared to just 10% in the same time period last year.  New construction homes tend to have a higher price point as compared to resale homes, which is why a larger percentage of homes helped to pull the median value up in July.
Loveland/Berthoud
The market in Loveland/Berthoud is complicated yet robust.  There have been terribly low amounts of homes for sale over the year, which has helped to increase its median value more than its neighbors to the North and East.  Through July, Loveland/Berthoud has seen a jump in median value by over 11%, and that is with a little plateau in median value over the past couple of months.  It is in a difficult position: more affordable than Fort Collins by a nominal margin, yet unaffordable as compared to Greeley.  Buyers looking to move to the area will need to make a decision as to which market will suit their family's needs the best.
Fort Collins
Fort Collins continues to be the most stable market in the region – this has a bit to do with the large sample size smoothing out any statistical rough edges, but also, it has traditionally always been very stable – without any large swings up or down.  Buyer demand has been consistent and reliable, and although sales are lagging from 2017, median values are continuing up – over 10% in July 2018 as compared to the same period in 2017.  The forecast for Fort Collins is business as usual.
If you're a buyer and you need to make sense of your options, contact me for a strategy session.  If you're a seller wanting to get the most from your home while navigating multiple offers, showings and closing scenarios, let's make a plan to get you into your next home. Contact me by text or phone at 970.222.1049 or by email at Jared@theCraftBroker.com.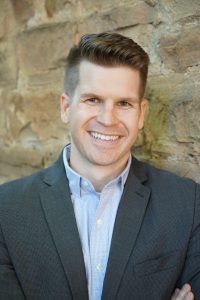 About the Author:  Jared Reimer is a native Coloradoan and an Associate Broker at Elevations Real Estate in Old Town Fort Collins.  He's a community advocate, business champion, blogger, leader, tireless volunteer, innovator, thinker and expert on all things real estate in Fort Collins and surrounding Northern Colorado.  You're likely to find Jared spending quality time outside with his wife, Kacie, and young son, Hudson, or sharing a beer or two with a friend throughout Fort Collins.  Call or text Jared at 970.222.1049 or email him at Jared@TheCraftBroker.com