It's no secret that the real estate market along the front range is accelerating at a feverish pace.  Depressed levels of inventory coupled with huge demand from both local and out of state buyers is driving prices up across the board, in all price points.  2021 is the hottest and most frustrating market for many buyers who could be competing with 10-20 offers.
While I've covered, in length, what you can do to help you offer stand out in a competitive market, I haven't given specific advice on how to know how much above list price to offer.  In a traditional market, you use comparables of similar size, condition, location, and age to help justify your offer price.  Now, it seems like every home is going for well over list price and once you've maxed out where your comparables say you "should" offer, what do you do?  Once you go above list price, it's like the wild west.  In most cases, you aren't sure if you're competing with 3 different offers, or 10.  You don't know how long your competition has been looking, and how desperate or frustrated they are and how eager they are to add an extra $10,000 to $20,000 to their offer.  Without hard proof, comparables, or extra info to validate your high offer, it's hard to know if you stand a chance.  Here's my best advice…
Neighborhood Comparables
When making an above list price offer when traditional comparables are maxed out, I first take a look at the last 3 months of the sale to list price ratio within the neighborhood.  The reason I start within the neighborhood is because that helps to first focus the geographic location of specific demand.  Usually you can spot which homes, for whatever reason, are more in demand.  Do the more affordable homes get bid up higher?  Or is it the redone or more turnkey homes? Or is it a specific floor plan, location, or style of home that gets higher bids than others?  If the sale to list price ratio is above 1.00, use that ratio, multiplied by list price to give you an idea of where competitive offers will come in.
Price Point Comparables
Next, I like to look at the general price point to see what other buyers in your segment of the market are doing.  For example, let's say you're looking in the $550,000 to $575,000 price point.  You could take the Fort Collins market and break it down into sales that fell within your price point.  You can see how far they went above list price and then you can craft your order accordingly.  This is a bit more general, but can give you an idea of what to shoot for.
Overall Market Indicators
Instead of specific neighborhood or price points, it could just make sense to look at the market as a whole in your community.  This will average all the sales to let you know what the entire market demands.  When you know how "in demand" the community is, it can help you understand what other buyers in your shoes are doing in any given timeframe.
School of Hard Knocks
Unfortunately, this isn't a market where getting your offer is guaranteed.  If you have had an offer not accepted, have your agent ask the listing agent what could have been done to have your offer selected.  Sometimes it's might be better financing, better inspection or appraisal terms, or something very unique.  It's not always the highest offer that wins out, but knowing what ballpark it was in will help you in the next offer scenario.  You can take advantage of all the knowledge you've gained so far, and win out over less experienced buyers who are fresh to the market.
Of course, it's not a perfect science.  Realtors don't have a crystal ball – we have experience, background and communication skills that help us understand every purchase, but we never know exactly what or who we're up against.  In this market, your competition is not the seller, it's the other hungry buyers who want what you want.  Let's win!
If your agent doesn't know how to digest and produce the data to provide you an advantage at every offer, you're working with the wrong agent.  To understand how I work with buyers and help them win, drop me a line at: Jared@TheCraftBroker.com or 970.222.1049.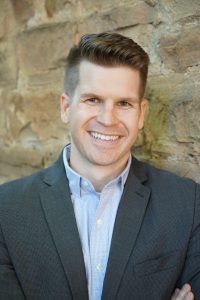 About the Author:  Jared Reimer is a native Coloradoan and an Associate Broker at Elevations Real Estate in Old Town Fort Collins.  He's a community advocate, business champion, blogger, leader, tireless volunteer, innovator, thinker and expert on all things real estate in Fort Collins and surrounding Northern Colorado.  You're likely to find Jared spending quality time outside with his wife, Kacie, and his kids, Hudson and Isla, or sharing a beer or two with a friend throughout Fort Collins.  Call or text Jared at 970.222.1049 or email him at Jared@TheCraftBroker.com