The Northern Colorado real estate market is competitive, fast paced and fierce right now.  By all accounts, we will continue to see limited supply of homes for sale, and continued upward pressure on prices.  In this kind of market, it's important to work with a Realtor that you can count on to take you from beginning to end, minimizing the bumps and hurdles along the way.  When you work with me, you can rest assured knowing that no detail is overlooked, that your questions or concerns are always addressed, and that your needs come first. If you're ready to make a move, whether you're a first-time buyer or seasoned pro, here's what you can expect from me.
Strategy
One are where many agents fall flat is developing a winning strategy from the beginning. Often times, most home buyers are eager to get into homes to see, only to miss out on being able to put in an offer because they aren't adequately prepared or don't know exactly what to expect. That's where my homebuyer strategy consultation comes in.  It's not complicated.  Even while going from showing to showing, I work with my buyers to understand the process and work on a plan so we can conquer any problem that we face.  We'll have the best shot at beating out any other competing offers when we find the right fit.
Lending
Usually in our first meet up, we discuss financing.  Without it, most home purchases aren't able to get off the ground.  I will provide solid references to lenders who will take the lead and guide you through the prequalification, underwriting and approval process.  Getting a lender involved early will also help you establish a comfortable budget and give you guidance on downpayments and loan products available to you.
Home Search
This is the most exciting part, actually seeing houses.  After we establish some parameters like space required, must-haves, can't-stands, and areas of interest, I'll set up a home search that clues us into new homes coming on the market.  Unlike larger national real estate portals that are delayed a few hours or days, I'll be able to alert of you of new comes coming on the market the instant they drop. I do the heavy lifting of coordinating with the seller and listing agent to get us in the home, all you have to do is enjoy it.  We'll tour as many homes as you need to find the right fit.  I'll provide guidance in the home, point out advantages and disadvantages, and help answer any of your questions.
Negotiation
Once we find a home, that's when the hard work begins.  From the beginning, I prepare your offer and work through negotiating with the seller and listing agent.  Negotiating isn't as easy as going back and forth on price, often times (and especially in this market) it requires negotiating to discover and offer the best terms to get your offer accepted.  With plenty of competition, I work my hardest to make certain we are delivering the best and cleanest offer for the seller to accept.  Additionally, when things come up, like inspection issues, appraisal issues or otherwise, I'm there to advocate for you on your behalf.
Network Access
Throughout the transaction, you'll be able to count on me for recommendations and referrals to all kinds of service providers, most notably inspectors and contractors.  An inspector will thoroughly assess the home and find any issues so that we can work to have them addressed.  Additionally, I will provide connections to contractors and trades to help make your home "yours" .  On top of that, if you're relocating, feel free to ask about referrals to insurance agents, financial advisors, attorneys, accountants and other professionals.
Transaction Coordination
Paperwork piles up during any transaction.  If not properly handled and filled out, you're opening yourself up to liability.  Some agents pass their transaction coordination tasks off to an assistant.  I think you and your transaction is more important than that.  You deserve a professional who will expertly manage the transaction from beginning to end including contracts, disclosures, amendments and title work.
Wrapping Up
When it comes time to close, I'll coordinate with your lender and title to make sure all your final figures are accurate.  We'll go through what you can expect at closing, including all the paperwork and information.  On top of that, we'll make sure utilities are transferred into your name and make it as smooth as possible.  If you need movers, cleaners, and other helping hands to make your move an easy one, just ask.
After the Purchase
Of course, my service doesn't end at the sale.  I'll follow up with you to make sure you're settling in.  I will send you timely information on your home's value along with pertinent real estate trends and market information that can keep you updated in an ever changing market. Of course, if you need a contractor to make any changes down the road, I'm able to provide recommendations.  My goal is that you're so satisfied with my work, that you'll tell your neighbors, family, friends and co-workers about the great work I do and the excellent service I provide.
Simply put, I provide the expert guidance, resources and confidence to easily make a move in Northern Colorado.  If you're ready to make a move, I'm ready to help.  If you have a question about the real estate market, any question at all, I want you to reach out to me – text me at 970.222.1049 or email me at Jared@theCraftBroker.com – Let's get started!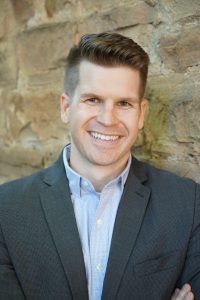 About the Author:  Jared Reimer is a native Coloradoan and an Associate Broker at Elevations Real Estate in Old Town Fort Collins.  He's a community advocate, business champion, blogger, leader, tireless volunteer, innovator, thinker and expert on all things real estate in Fort Collins and surrounding Northern Colorado.  You're likely to find Jared spending quality time outside with his wife, Kacie, and his kids, Hudson and Isla, or sharing a beer or two with a friend throughout Fort Collins.  Call or text Jared at 970.222.1049 or email him at Jared@TheCraftBroker.com