If you're looking into selling your house in Northern Colorado, you'll probably have to do more than a quick vacuum before it's ready to list. As a homeowner, you've worked hard to have your home represent you. When it's time for moving boxes and trucks, though, you'll need to make your home appeal to a wide range of buyers. Read our blog today to know what things you can't afford not to do when you're trying to sell a house.
Deep Clean & Repair
There are messy parts of your home that you've probably adjusted to over time, but nobody likes coming into someone else's mess. Pay attention to baseboards, scuff marks, and windows. Don't forget to check behind closed doors or in corners you don't typically notice. When potential homebuyers are coming through, they'll look at everything. Make sure to clean the bathroom well so the tile, floors, and appliances shine.
Any major repairs should obviously be completed, but be aware of small-scale repairs as well. If a curious homebuyer finds a loose door handle or a missing lightbulb, he or she may wonder what else is wrong with the house.
Don't Forget Floors & Walls
A full makeover typically isn't necessary, but what home doesn't benefit from new flooring, freshly shampooed carpets, or a fresh coat of paint? Steer clear of bright colors, though. For any new flooring or paint, you'll want neutrals that can appease many different potential buyers.
Declutter
Take down the picture frames and other personal items that decorate your home. Items like this make it harder for buyers to envision themselves in your home. By decluttering your home, it'll also appear to have more space — something homebuyers are consistently looking for. Have surfaces clean, few items on display, and empty shelves. Another way to make your home seem like it has more space is to clear out your closet. A half-full closet tells the potential buyer that this house has enough space.
Hire A Listing Agent
It's tempting to pocket the most cash possible by not hiring a listing agent to help with the process. However, you'll save yourself a lot of time and effort and potentially even make more money from your sale when you work with a realtor. Hire one who is knowledgeable about your specific housing market, and meet together before committing so you can ensure you're a good fit.

Have Your Home Inspected
The buyer generally has the inspection done, but doing it earlier can be beneficial. You can repair any problems that are found, budget the needed repairs into your asking price, and gain some credibility with the buyer. All of this could lead to fewer surprises and price negotiations later on.
When you find yourself wondering how to sell your house, hire Jared Reimer as your listing agent. He has the knowledge and experience necessary to help you through the often stressful process of selling a house. Contact us today so we can get started on listing your home!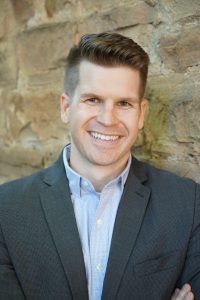 About the Author:  Jared Reimer is a native Coloradoan and an Associate Broker at Elevations Real Estate in Old Town Fort Collins.  He's a community advocate, business champion, blogger, leader, tireless volunteer, innovator, thinker and expert on all things real estate in Fort Collins and surrounding Northern Colorado.  You're likely to find Jared spending quality time outside with his wife, Kacie, and young son, Hudson, or sharing a beer or two with a friend throughout Fort Collins.  Call or text Jared at 970.222.1049 or email him at Jared@TheCraftBroker.com