Are you browsing the market constantly, convinced that your dream home is going to pop up on your screen next time you check new listings? If this is you and you still haven't found the right real estate opportunity, then perhaps it's time to look to a high-end custom home in Fort Collins. You've been looking and looking and know what you want, so why not build it yourself?
Chances are high that you've heard of custom, manufactured, and modular homes while you've been house hunting. Today's blog will explain some differences and similarities between the three home types.
Jared Reimer, The Craft Broker,  is eager to help you love the space where you spend so much of your time. Contact us for help with custom homes today or to browse listings.
Manufactured Homes
In the U.S., manufactured homes are more commonly recognized as mobile homes. Floor plans and home sizes can vary greatly, and certain features are customizable.
A major advantage of manufactured homes is their affordability, but their value depreciates over time. They are also frequently made with materials that aren't as long-lasting as you would get with a custom home or new construction. When you're wanting a place that feels like home and is truly customized to fit your taste, needs, and even your furniture, a manufactured home is most likely not the answer.
Custom Homes
If you're looking into building a custom home, you've probably owned a home or two in the past and have a good idea of what you're looking for. High-end custom homes are a great way to show your creativity and style, and you get to reap the benefits! Luxury home builders can help you every step of the way.
New construction means you get to choose the exact area where you want your new home — perhaps near popular hiking trails or good dog parks in Fort Collins. Contact Jared today for help with your high-end custom home.
Modular Homes
Modular homes have been getting a lot of hype lately, and for good reason: they're often more affordable and eco-friendly. Modular homes are customizable, but the personalized design is far more limited than it would be with a custom home.
These homes will most likely look like a home built on-site, but they're constructed in factories. Because they're made in factories, they're much quicker to make and a third-party can inspect construction phases before the home is even transported to your permanent location.
These homes have foundations, and they're assembled (rather than built) on-site. They do not depreciate in value.
Choose Jared Reimer – The Craft Broker
When it comes to real estate in Fort Collins, you can trust him to know the area, understand current market trends, and find you the best option possible. He helps with all aspects of design, financing, construction, and site selection when it comes to high-end custom homes. Contact us today for new construction — your dream home is waiting.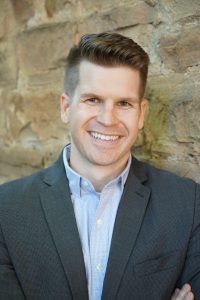 About the Author:  Jared Reimer is a native Coloradoan and an Associate Broker at Elevations Real Estate in Old Town Fort Collins.  He's a community advocate, business champion, blogger, leader, tireless volunteer, innovator, thinker and expert on all things real estate in Fort Collins and surrounding Northern Colorado.  You're likely to find Jared spending quality time outside with his wife, Kacie, and young son, Hudson, or sharing a beer or two with a friend throughout Fort Collins.  Call or text Jared at 970.222.1049 or email him at Jared@TheCraftBroker.com