We actually have a little bit of data to help us understand just how the market is reacting in the wake of the most strict COVID restrictions.  I've had a handful of clients and friends reach out and ask, "Who's selling in the pandemic?" – Interestingly enough, quite a few people are, and some at surprising price points, too.
The graph below shows the home values for both active and sold homes during the timeframe of March 25th to May 25th in the city of Fort Collins.  If you're interested in another community or neighborhood, just drop me a line at Jared@TheCraftBroker.com
Of the 518 homes sold, nearly 85% were sold less than $700,000 with the bulk being in the $400,000 – $500,000 segment (hence where the median value lies!).  But what I think is very unique and interesting is that 15% of the market (76 homes) were priced above $700,000 in this short 2 month period.  If you have a higher end home, you aren't alone in wanting to sell if you have the need.  Although inventory of homes is near all-time lows, demand for great homes is still strong.  Buyers are ready and willing.  Interested rates are fantastic.  If you have a higher end home that is priced well and marketed strategically – there is a great chance that your home will sell quickly and easily. Contact me to understand how to take advantage of this unique market opportunity.
Selling Soon? Learn How I Sell Your Home for Top Dollar!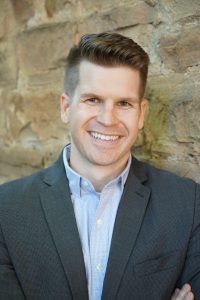 About the Author:  Jared Reimer is a native Coloradoan and an Associate Broker at Elevations Real Estate in Old Town Fort Collins.  He's a community advocate, business champion, blogger, leader, tireless volunteer, innovator, thinker and expert on all things real estate in Fort Collins and surrounding Northern Colorado.  You're likely to find Jared spending quality time outside with his wife, Kacie, and his kids, Hudson and Isla, or sharing a beer or two with a friend throughout Fort Collins.  Call or text Jared at 970.222.1049 or email him at Jared@TheCraftBroker.com