As you work your way through the home-buying process, you want to save money wherever you can — after all, there's a mortgage on the way and surprise bills almost everywhere you look. Instead of skipping the home inspection to avoid writing another check though, it's vital you have a professional properly inspect the home you're considering buying.
Jared is committed to helping our customers enjoy their new home for years to come — and skipping the home inspection could put that at risk. Learn four reasons why you should have a professional home inspection, and work with our real estate agents in Fort Collins to find homes for sale.
It Ensures Safety
So you had your uncle, who is a contractor, take a look at the house for all of 10 minutes and he deemed it satisfactory. This isn't enough! When you're a month into living in the home and discover black mold, carbon monoxide, or a cracked foundation, you'll regret not having spent the money on a professional home inspector. Our professionals will show you homes that match your budget and needs, but there may still be underlying issues they don't know about. A home inspector can determine if there are problems and save you future money and risk.
It Provides An "Out"
Everything is going great, you've found the perfect home for sale, and you were lucky enough to get it under contract! During every purchase, we recommend having a home inspector come and provide a thorough inspection and report to discover which costly repairs or maintenance items might be needed. This can give you an opportunity to back out if you're uncomfortable with the findings, or it could give you a negotiating tool to either have the seller repair the items, or compensate you. Our real estate professionals can help you through this process and negotiate the price of the home, but having a professional inspector do the actual home inspection is very necessary.
It Makes Obtaining Insurance Easier
If some conditions are found within the home after you've bought it, you may not qualify with certain insurance companies. Other insurance companies won't insure without proof of certifications a home inspector can provide. Save yourself time and money now on your insurance when you get a professional inspection.
It Protects Your Investment
A home is likely the most expensive thing you'll ever buy, so you don't want to jeopardize that investment by not protecting it appropriately. A home inspector can make you aware of future costs and even provide specific advice on maintaining your home now.
Want to buy a house in Fort Collins? You'll need a home inspector and a real estate agent on your side. If you can't afford a home inspection, then you're not ready to buy a home. Skipping the home inspection could cause you a lot of pain and costs later on, and you can avoid it all by paying a little more upfront. Jared is here for the first-time homebuyer and experienced homebuyer alike, can help you through the home-buying process. Contact Jared today.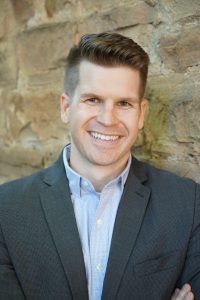 About the Author:  Jared Reimer is a native Coloradoan and an Associate Broker at Elevations Real Estate in Old Town Fort Collins.  He's a community advocate, business champion, blogger, leader, tireless volunteer, innovator, thinker and expert on all things real estate in Fort Collins and surrounding Northern Colorado.  You're likely to find Jared spending quality time outside with his wife, Kacie, and young son, Hudson, or sharing a beer or two with a friend throughout Fort Collins.  Call or text Jared at 970.222.1049 or email him at Jared@TheCraftBroker.com