There's plenty of talk out there: "It's slowing down", "Is the crash here?" etc.  I've gotten questions at the dentist, the post office, and a brewery.  Real estate is always the talk of the town, which is exactly how I like it.  What I also like is providing numbers so that those seeking good info can have it to share at their next dinner party.  It's what I do.
The market seems to be finding a bit more stable and sustainable normal – people forget that 10%+ gains in median value year over year is not normal or sustainable. We're not deep enough into any kind of slow down for anyone to jump to conclusions.  Prices are still up compared to last year, substantially in some areas.  Take a look:
Northern Colorado Home Sales
Northern Colorado Median Home Values
Right now, atleast in the Fort Collins and Loveland markets, we're finding a bit of a psychological ceiling, whether or not it is actual or just perceived, we will wait and see.  $400,000 for a median home does seem to turn off almost any buyer from out of state, and I think that even some regional buyers are considering more affordable markets, like the Greeley area with a median still well under $300,000.  But, it is hard to find a home in the Greeley area these days, with just 185 sales last month.  We'll keep you posted on what develops next month.
As mentioned previously, the NoCo real estate market is always changing: expanding, contracting, or leveling off.  Keeping on top of the market will ensure you are prepared when it's time to make a move, a shift in the market might be subtle and I'm here to help you navigate.  I'd love it if you told your friends, family and co-workers about the interesting and important information I'm always working on – educated homebuyers and sellers are empowered, and I love working with smart and intelligent folks. Let's get to work.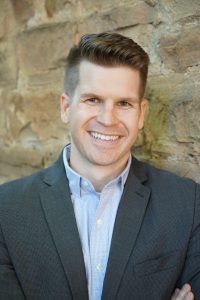 About the Author:  Jared Reimer is a native Coloradoan and an Associate Broker at Elevations Real Estate in Old Town Fort Collins.  He's a community advocate, business champion, blogger, leader, tireless volunteer, innovator, thinker and expert on all things real estate in Fort Collins and surrounding Northern Colorado.  You're likely to find Jared spending quality time outside with his wife, Kacie, and young son, Hudson, or sharing a beer or two with a friend throughout Fort Collins.  Call or text Jared at 970.222.1049 or email him at Jared@TheCraftBroker.com