What seems to be a very short lived "correction" may be just that, short lived.  The late summer surge of inventory helped to keep median prices lower than they had been in over a year, but that trend seems to have reversed in October, as the last gasp of sales plays out in 2017.  Prices in Fort Collins returned to the $375,000+ mark as homes in the Loveland/Berthoud area saw a new record median value of $390,000.  Not to be outdone, values in Greeley and Evans are just below record highs at $280,000.
Northern Colorado Home Sales
What to Expect for the Remainder of 2017
With fewer and fewer homes coming on the market near the end of the year, this is generally a pretty quiet and predictable time in real estate.  There just isn't an opportunity, based on inventory, for big jumps in sales or median value, up or down.  It's my opinion that for the remainder of the year, we'll see level sales and level prices throughout the region.  Once 2018 hits, get ready for another season of fast paced activity.
As mentioned previously, the NoCo real estate market is always changing: expanding, contracting, or leveling off.  Keeping on top of the market will ensure you are prepared when it's time to make a move, a shift in the market might be subtle and I'm here to help you navigate.  I'd love it if you told your friends, family and co-workers about the interesting and important information I'm always working on – educated homebuyers and sellers are empowered, and I love working with smart and intelligent folks. Let's get to work.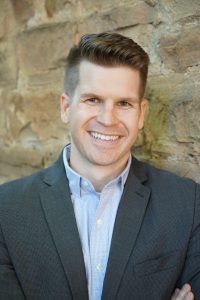 About the Author:  Jared Reimer is a native Coloradoan and an Associate Broker at Elevations Real Estate in Old Town Fort Collins.  He's a community advocate, business champion, blogger, leader, tireless volunteer, innovator, thinker and expert on all things real estate in Fort Collins and surrounding Northern Colorado.  You're likely to find Jared spending quality time outside with his wife, Kacie, and young son, Hudson, or sharing a beer or two with a friend throughout Fort Collins.  Call or text Jared at 970.222.1049 or email him at Jared@TheCraftBroker.com