Commercial investments are a fantastic way to generate reliable income with very little long term effort. It all starts with building the right team of professionals to help you reach your goals. Many of our real estate professionals own their own investment property and understand the unique intricacies of both buying and selling commercial investments.
SELLING YOUR COMMERCIAL INVESTMENTS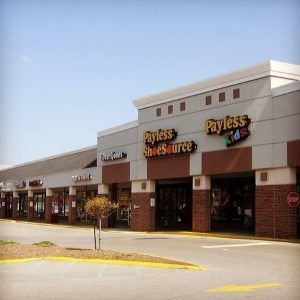 We understand that occasionally different opportunities present themselves where you've got to sell a property and free up the necessary cash to make it happen. Our real estate professionals will give you a clear understanding on your property's value and what options might be available to you. We have a massive network of national and international brokers and buyers for your property along with a close local broker network to get your property sold. Because we have both residential and commercial backgrounds, we understand that sometimes your needs are immediate. We are extremely communicative and hands on – we make ourselves available to you and potential buyers.
We also understand that you may need a unique exit strategy to protect your investment and get the highest return possible. We have the experience and advice necessary to help you understand and execute unique sale strategies like 1031 Exchanges, Leasebacks, and seller financing. Trust our real estate professionals to help you reach your investment goals.
BUYING COMMERCIAL INVESTMENTS
We understand that commercial investments are more different beast all together and purchasing can seem daunting. We aim to make the experience easy and hassle free by way of our experienced and forward thinking professionals. We begin with the end in mind, understanding your exit strategy, goals, and needs along the way. Then we craft a purchase strategy, establish parameters and analyze those properties on the market to find a perfect fit for your portfolio.