Real estate 2019 finished strong in Northern Colorado, and while it is still considered a record breaking year, 2019 was finally the year we saw an end to the 6/7/8% gains in median value.  Anecdotally, the market as a whole throughout Northern Colorado seemed to be as busy as ever, but prices just didn't creep up as fast as they have in the last 4 years.  Sales held steady throughout the region – with limited inventory, nearly every home that came on the market eventually found its buyer, but after all was said and done, 2019 was much like 2018, statistically speaking.  Take a look below at the Northern Colorado 2019 real estate wrap up.
Looking For a Realtor?    View My Testimonials
Northern Colorado Median Home Values
Northern Colorado Home Sales
Fort Collins (IRES Area 9, Including Fort Collins, Wellington, Timnath, & Western Larimer County)
Considering the Fort Collins market has been screaming along for the better part of the decade, 2019 was a refreshing rest for wary homebuyers.  The median value was up a moderate 3.64% from 2018 to $424,000.  Right now, Fort Collins' biggest issue is the lack of single family new construction.  Communities like Severance, Windsor and Timnath are attracting buyers who have good budgets and need bigger, newer homes – there just isn't enough in Fort Collins proper.  There are just a handful of small pockets of construction in SE Fort Collins and until some bigger developments are ultimately approved, you won't see many excavators or cranes building homes in Fort Collins.  In the attached (Condo/Townhome) market, there has been plenty of building, maybe over-building, which has kept prices even with 2018 figures.  It is one of the only market segments where inventory levels are inching up.  These homes are more affordable, in theory, but with monthly HOA dues, they are hardly a more attractive option.  They are lower maintenance and often times have community amenities that make it easier to enjoy these "right sized" homes.
Loveland/Berthoud (IRES Area 8, Including Loveland, Berthoud, & SW Larimer County)
The Loveland/Berthoud area's single family market just made it to the $400,000 mark, beating 2018 figures by a modest 2.59%.  The Loveland market as a whole had quite a roller coaster of a year.  Median values started of the year quite low at about $380,000, then zoomed up to the $420,000 range by mid year and dropped below $400,000 again in November. Its the kind of volatility not normally seen in the Loveland market. It was a good year for condos and townhomes, eeking out a 3% gain in prices and 5% gain in sales. The role for the Loveland market will always be "in-between" – more affordable than the Fort Collins market and less affordable than the Greeley market.  Loveland will often attract homebuyers who need a certain amount of space and amenities that they can't afford in the Fort Collins market.
Greeley/Evans (IRES Mail Cities Greeley and Evans)
The Greeley market performed the best in Northern Colorado in 2019 largely due in part to the relative affordability as compared to surrounding communities.  In a region where $400,000 is entry level, Greeley continues to attract a budget conscious buyer willing to commute for work.  And while it remains "affordable" for now, the median value is up 4.17% from 2018 to $312,500, which will not feel affordable for too much longer.  The condo/townhome market in Greeley is on fire, with an 8.67% increase over 2018 values  to $245,000.  Greeley has incredibly low inventory for single family homes, and with space to build attached product, buyers have little choice but to hop into a condo or townhome.
Looking Forward to 2020
To hold myself accountable for my predictions in 2019, here's what I thought it would look like.  While I predicted a 5-6% jump in values, the region saw just a steady 3-5% increase in 2019.  For 2020, I predict more of the same.  In Fort Collins and Loveland, look for a 3-4% increase in values, which is very sustainable and healthy.  In Greeley, let's look for 5% – with such low inventory levels, 5% increases should be attainable. As with 2019, 2020 will be an excellent year for homeowners to move up to the next level (if needed).  For those of you who have owned between 6-8 years now, you have plenty of financial flexibility to use your home's appreciation to jump into the next home that might be a better fit for your family.  For those of you who expect a downturn, I'll provide some disclosure – I bought a new home for my family while converting my previous home to a rental in 2019.  Additionally, my partners and I bought an investment home in 2019.  I'm very optimistic about the market (still) and see no end in sight for the strength and health of our market in Northern Colorado.  You don't need to do as I do, but if you're even considering a move, let's talk. Interest rates are still very low and until we see the return of any amount of inventory, we'll still see prices continually increasing.  It's a great market to make a move – call, email or text me to learn how to take advantage of your unique situation!
Subscribe to Market Reports     What's a Craft Broker?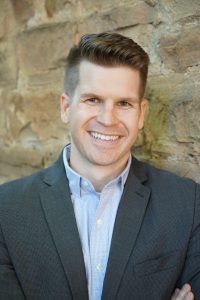 About the Author:  Jared Reimer is a native Coloradoan and an Associate Broker at Elevations Real Estate in Old Town Fort Collins.  He's a community advocate, business champion, blogger, leader, tireless volunteer, innovator, thinker and expert on all things real estate in Fort Collins and surrounding Northern Colorado.  You're likely to find Jared spending quality time outside with his wife, Kacie, and kids, Hudson and Isla, or sharing a beer or two with a friend throughout Fort Collins.  Call or text Jared at 970.222.1049 or email him at Jared@TheCraftBroker.com